Vessivière Lake
It is one of the largest lakes in Europe, created by a dam in 1949 and producing hydroelectric power. There are 1000 hectares of water, with a beautiful 70 hectare island, secluded coves as well as beaches and water sports. A free water taxi runs around the lake (which can also carry bicycles). It runs every day in July and August and three days a week in June and September.
There is kayaking, sailing, water skiing and paddle boats. Tuesdays and Thursdays (reservation essential), you can take a guided kayak tour of the nature trail (children from 6 years old, but they must know how to swim). There are five sandy beaches, some with slides and play areas and others more laid back. Vassivière is of course a fisherman's paradise! We can organize a fishing trip for those interested.
The lake is also famous for the art center on the island of Vassivière, accessible by a path. The buildings, which have a flagship tower, were designed by Aldo Rossi and Xavier Fabre, and mainly house contemporary art and still have a very interesting schedule of temporary exhibitions. There are often workshops for children. There is a lovely sculpture park in a flowery meadow. Le Café d'Île is open from April to September and offers delicacies and regional cuisine. It is a magnificent panoramic road 40 minutes from the castle.
All information on their website.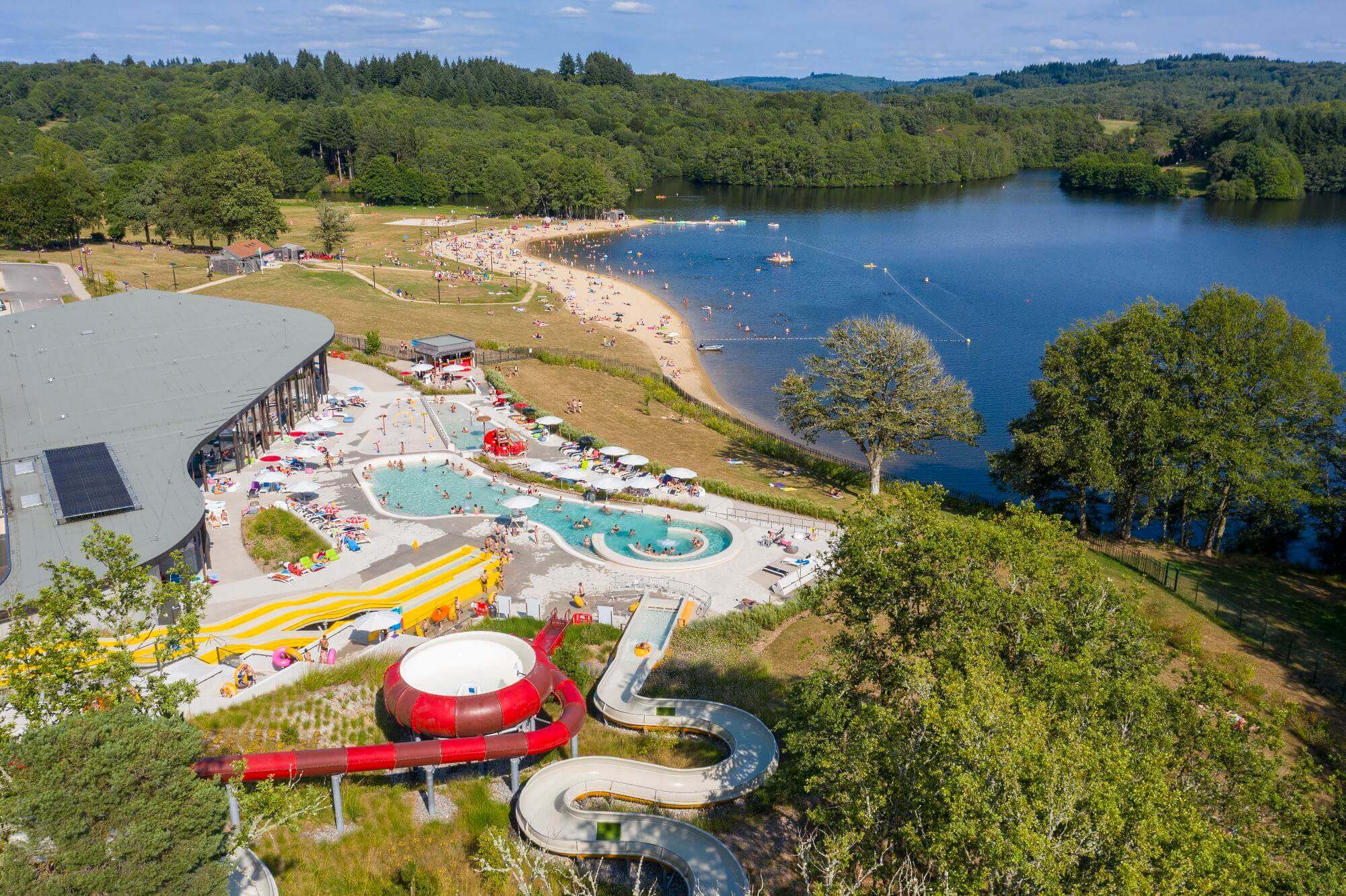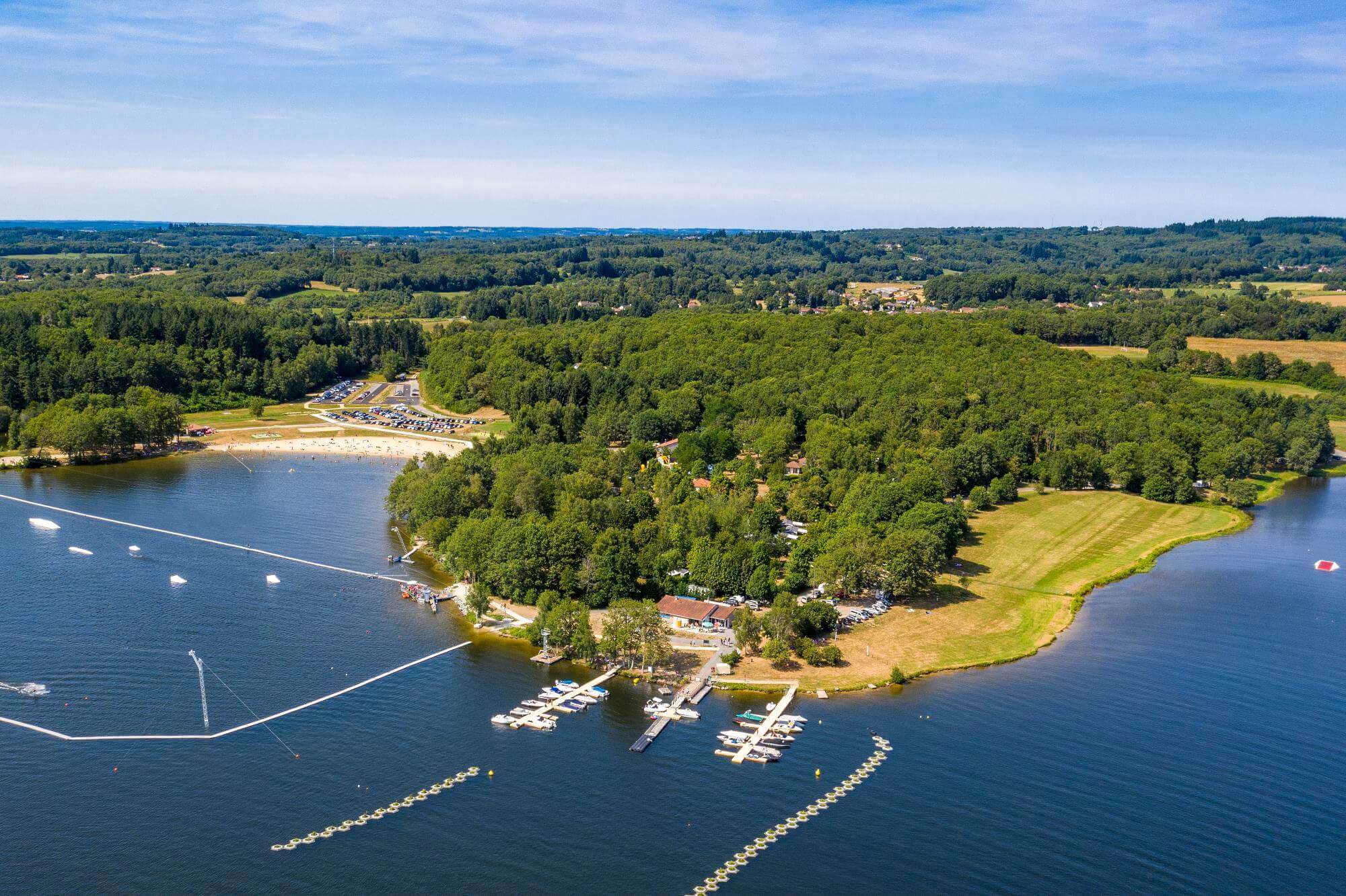 Saint Pardoux Lake
The nearest swimming lake with beach to the castle, in St Martin Terressus (5 mins). Lac Saint Pardoux has several beaches, a sailing club, playgrounds and snack bars as well as hiking and cycling trails.
A snack bar and lifeguards are on duty in July and August. Saint Pardoux is very pretty and is 15 minutes from the Château. There are also outdoor swimming pools with all the usual facilities within 20 minutes. We have been featured in the Guardian Travel Special "Lakes and Mountains".
Reynou Park
Our children love this park! It is a huge safari park set in the grounds of a lovely ruined chateau, where the animals all look happy, there are always a number of baby animals. There is a good amount of information available about the animals.
You can buy a cup of popcorn to feed the less fussy animals. Last summer we fed the giraffes, and enjoyed the walks tremendously. There is a snack bar and plenty of space to picnic. Open every day.
The park is about a 35 minute drive from us.
The wolves of Chabrières
Experience the ancient fascination with wolves at this great park, giving the opportunity to see wolves in the near wild, and learn about them. The wolf trail is especially good for older children. It is located near Guéret, about 45 minutes from the Chateau. Open every day.
There is a cafe for snacks. Also nearby is the Giant Maze (see the next entry).
Bellevue Park
An adventure style amusement park with water slides as well as other rides, go-karting, a little train and a petting zoo. It is unsophisticated fun, without queues and great for younger children.
The Park is just outside Limoges (near the airport, so 30 minute drive), so convenient for the Chateau.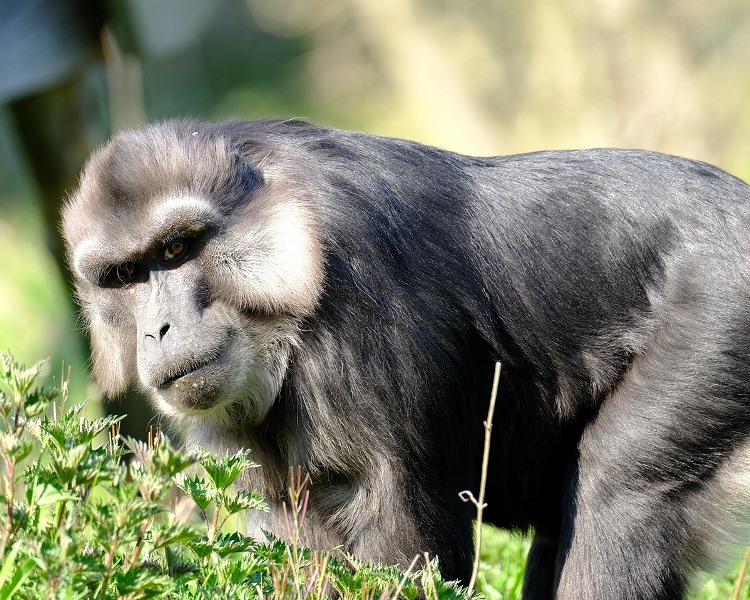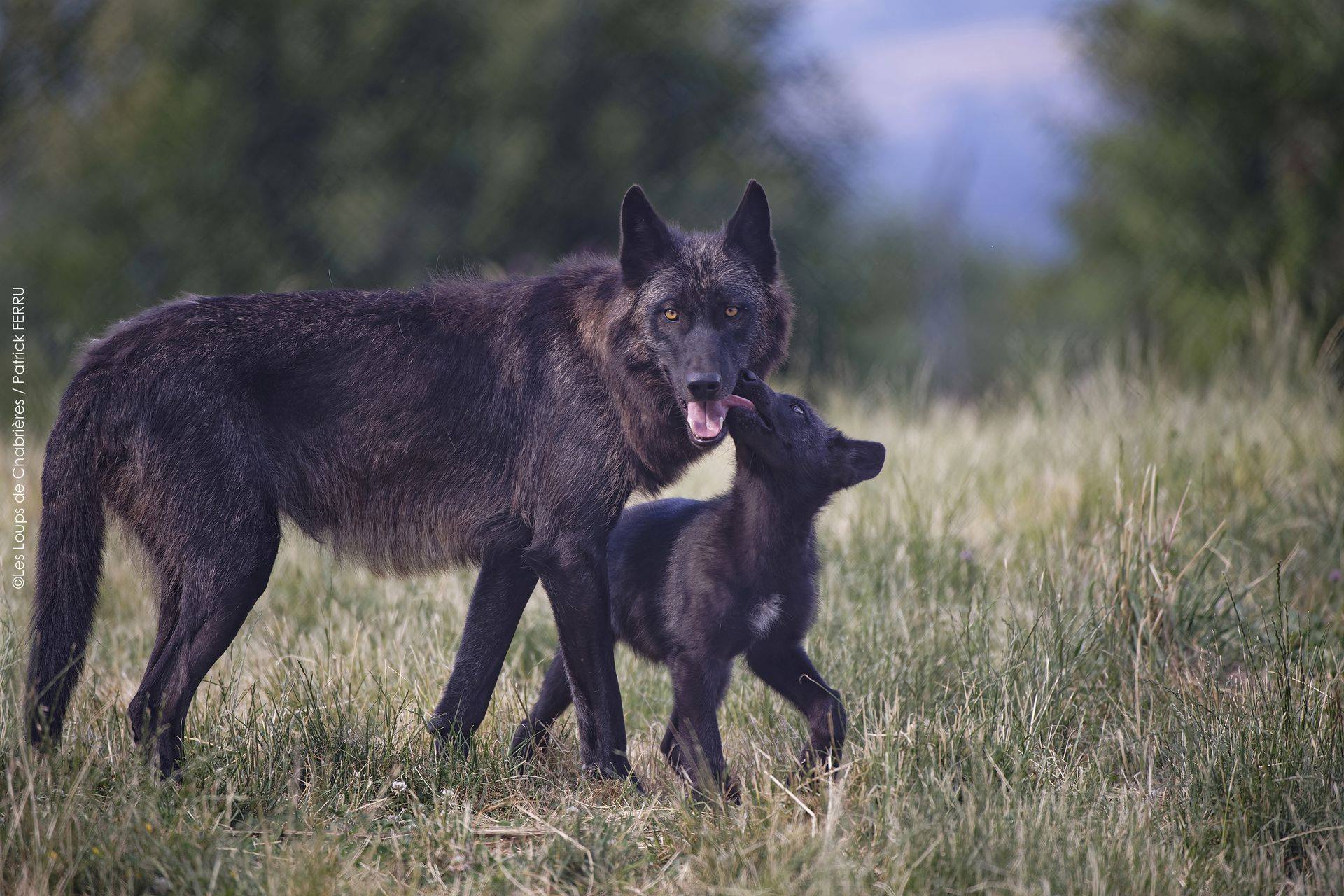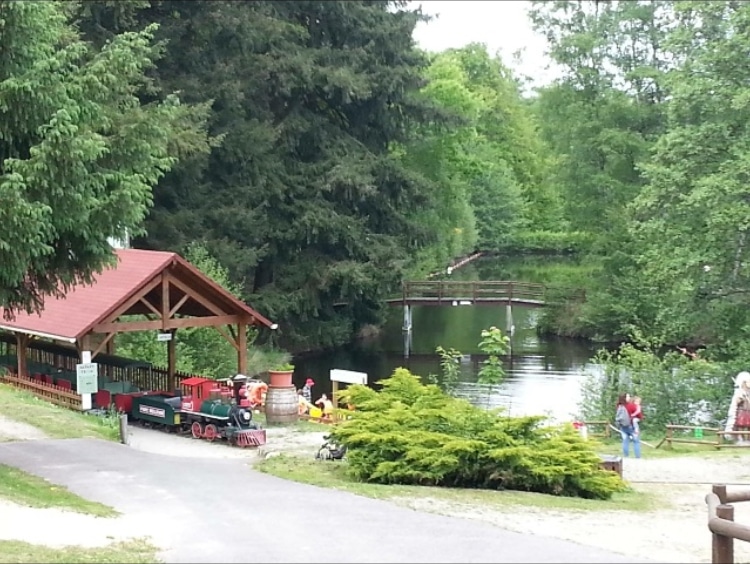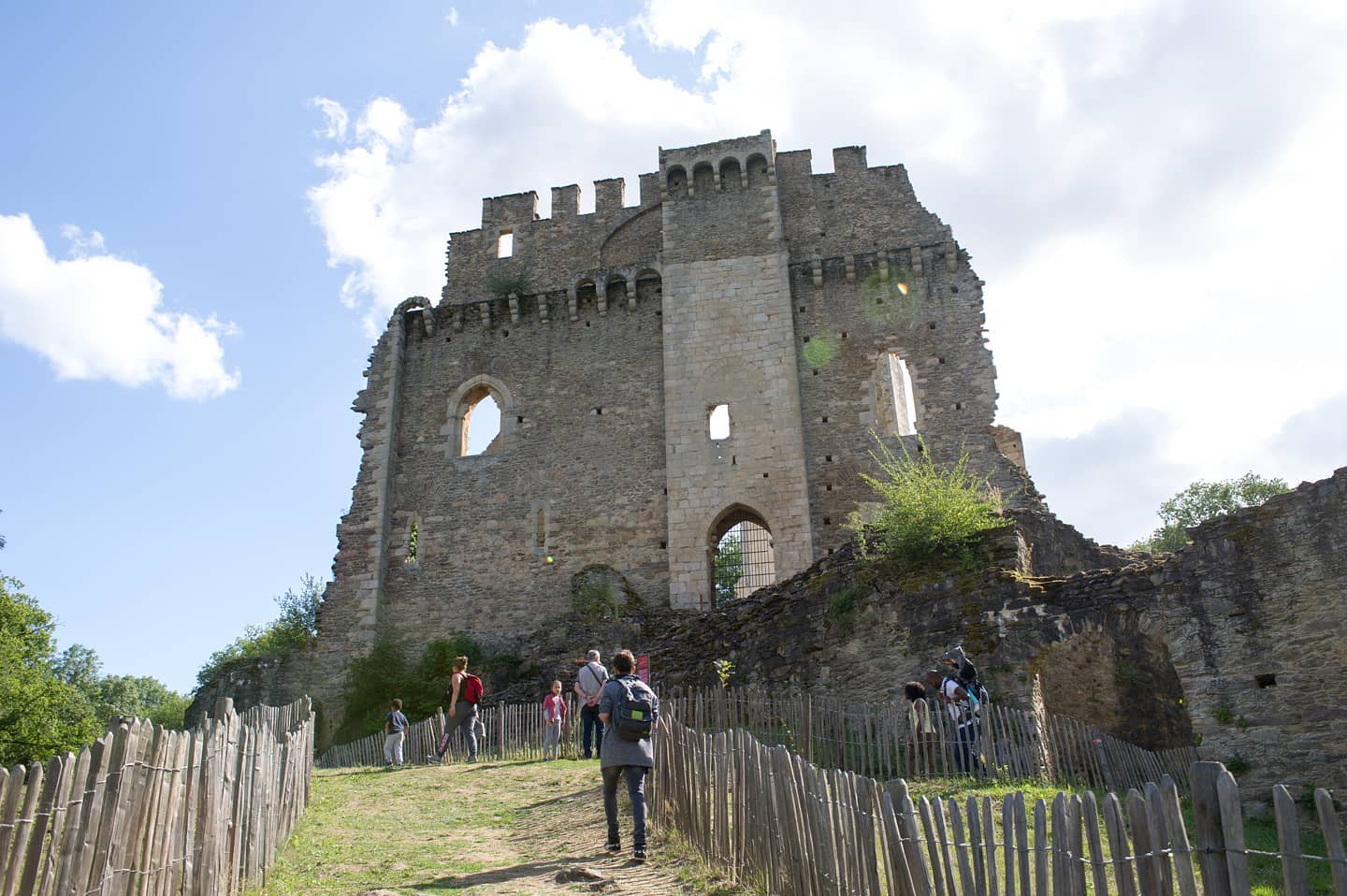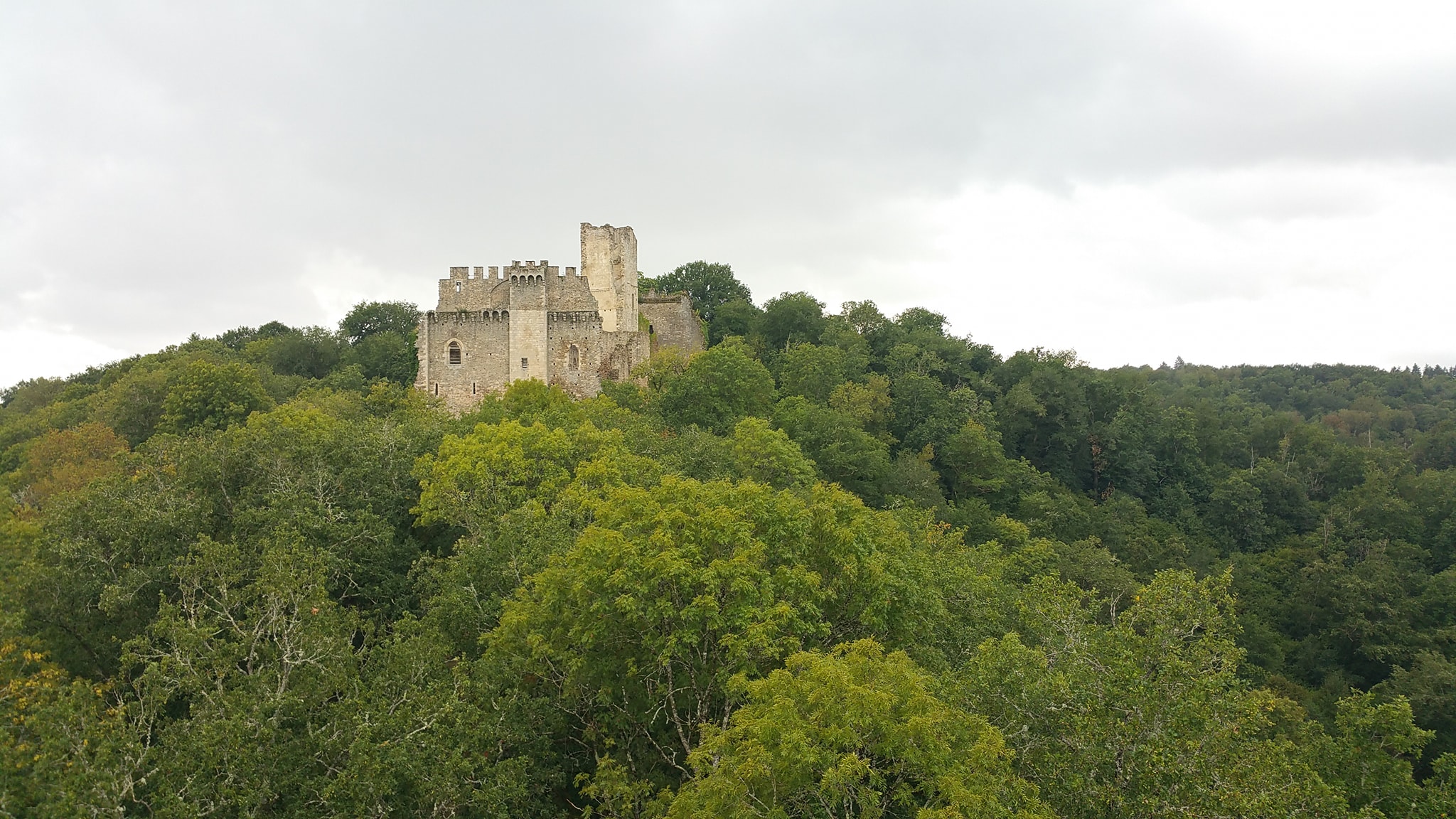 Chalucet
Chalucet is one of our favorite outings. The ruins of the medieval castle are set in beautiful countryside and have a tower with spectacular views.
The knights' village next door is also excavated and there is a lot of site information and guided tours available.
There are beautiful nature trails and great picnic areas along the river.
Chalus
The most significant event attached to the castle remains the death of the King of England, Richard the Lionheart. He was injured after sieging the castle in 1199 He refused treatment and the wound became infected. He died at the age of 42.
There are hiking and horseback riding tours on parts of La Route Richard Coeur de Lion. The tourist office has suggested itineraries for this.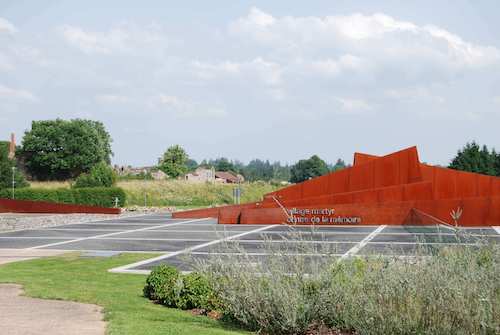 Oradour sur Glane
The visitor center is excellent, and explains the rise of the Third Reich in a clear manner, while showing the stories of people who resisted.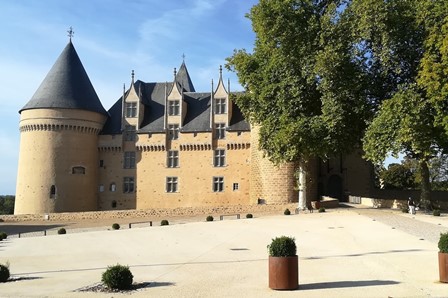 Rochechouart Museum
Located 45mins away, this castle was ransacked during the revolution. It is now an art museum breathing new life into its existence.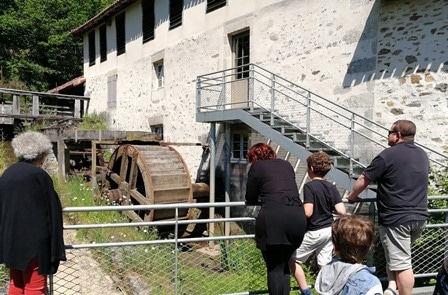 Moulin du Got
This former stationery began production in 1522 and now produces paper for many artists. To see: the beginnings of the printing press.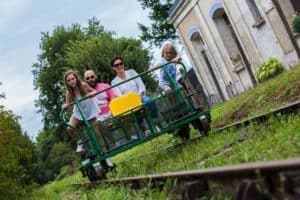 Vélorail
A must-see for train enthusiasts and very popular with the whole family. 
Body of water and tree climbing nearby.

Find Us
Château de Ribagnac
87400 Saint-Martin-Terressus
Write Us
reservation@chateauribagnac.com