From the quiet country road, you turn onto the tree lined drive and you are a world away from your busy life…
Ribagnac changes with the seasons, allowing guests to enjoy a connection to nature, though the inspirational spring blooms of the fruit trees and rhododendron, the joy of summer and its wild flowers and hydrangeas to the stunning autumnal colours of trees, ferns and heather and the crisp clear days of winter.
Perhaps you will catch a glimpse of a hare, hear the cuckoos, woodpeckers and numerous owls, marvel at the birds of prey or witness the migration of the cranes.
The chateau's interior has gorgeous wooden floors and panelling, complemented by impressive fireplaces and comfortable furnishings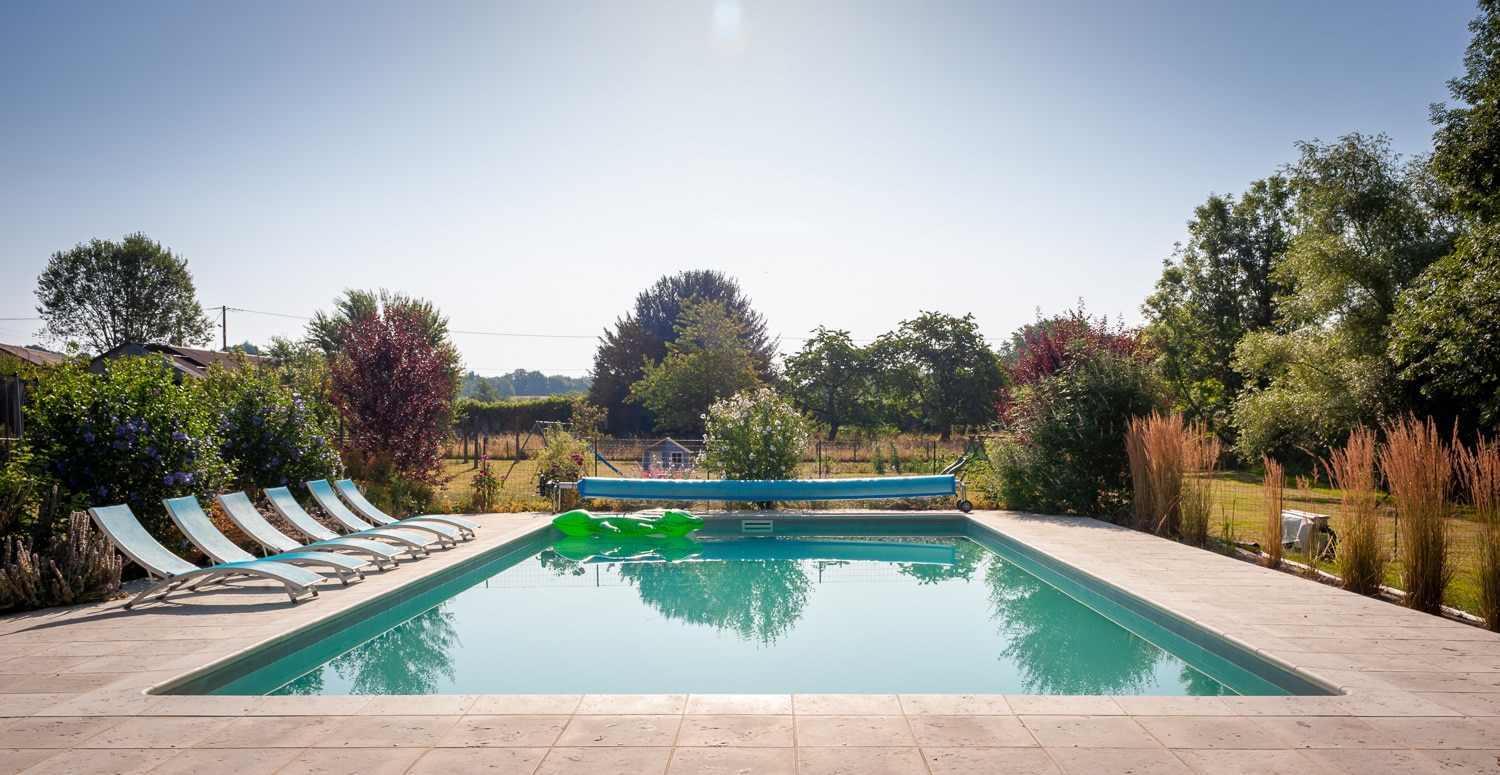 For fun or relaxation, we have a heated swimming pool.  It has wide shallow sides at one end, ideal for younger children.
The pool is fenced and has sunbeds and a pretty garden. We provide beach towels on request. There is an unsupervised play area. We also have picnic tables for you to enjoy a lazy lunch or a dinner al fresco.
Living room
The comfortable living room boasts a lovely carved wooden fireplace surrounded by plenty of seating.
Our friendly cat, Rocket will be happy to share his favourite spot.
Dining room
The dining room has an impressive stone fireplace, and is surrounded by many tables and chairs.
In the kitchen you will find a fridge, microwave, toaster and kettle.
For babies' needs there is a steriliser and a bottle warmer.
Crockery is provided for picnics. We have picnic tables and you can also borrow picnic rugs for lovely relaxing dining al fresco.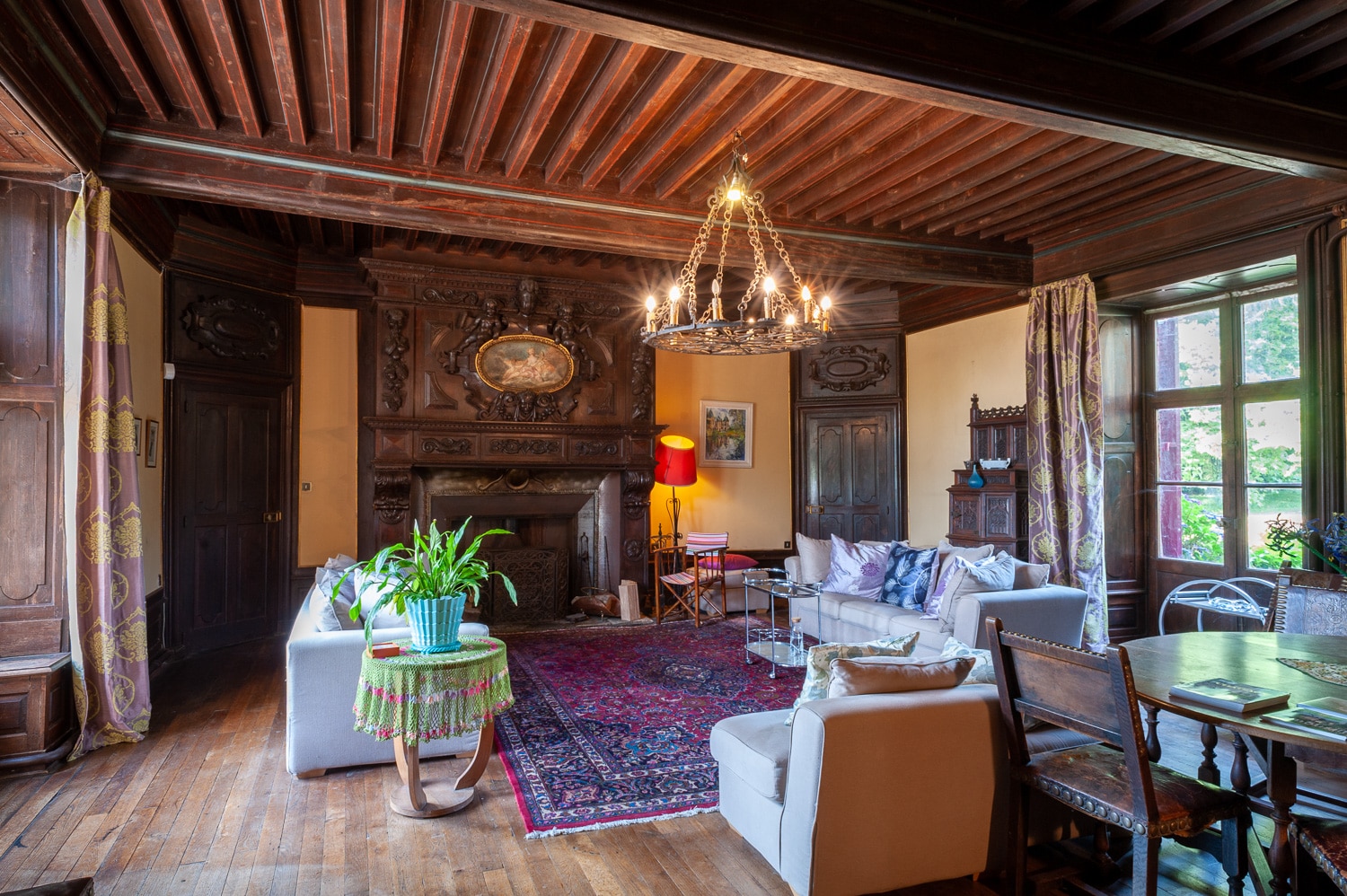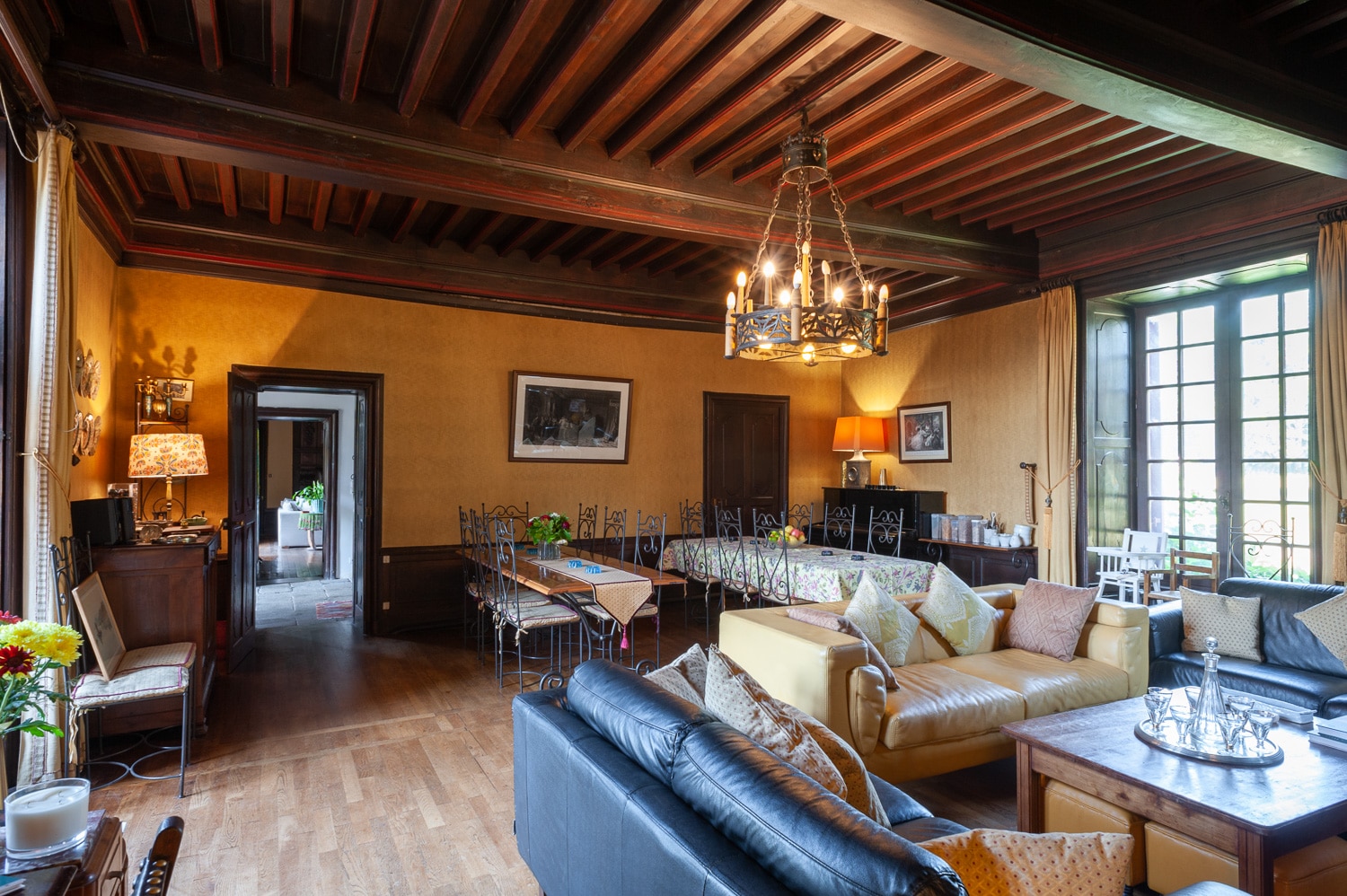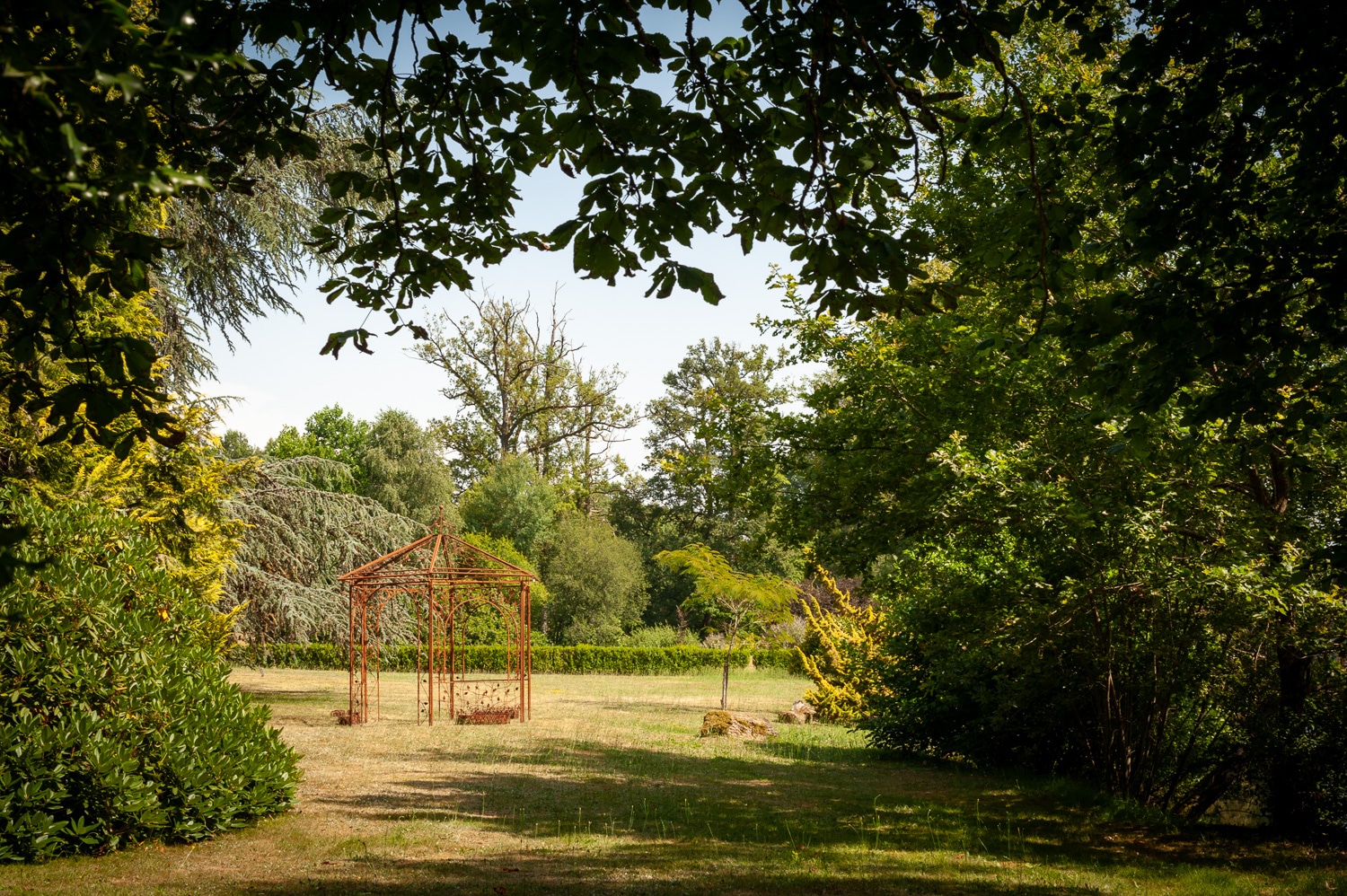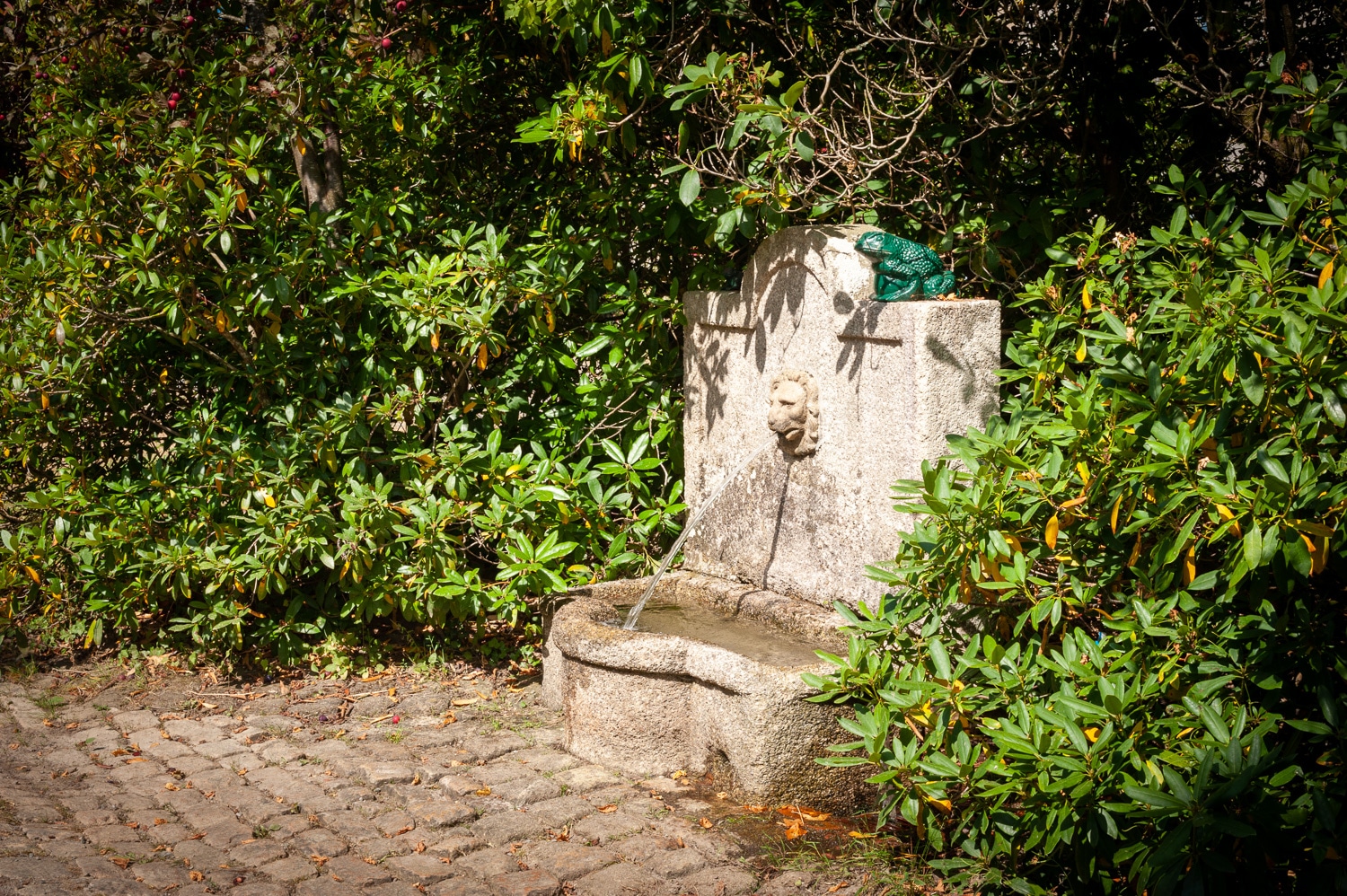 From the quiet country road, you turn onto the tree lined drive and you are a world away from your busy life… Entering the grounds of the Chateau, you'll see woodland, meadows and farmland and perhaps startle a deer or a red squirrel and hear  birdsong as you near the Château and pass the small lake.
There is plenty of outdoor seating where you can relax; perhaps beside the lake with a book, or in front of the Château with a glass of wine. 
Guests can explore the beautiful grounds and relax by the lakes, and pause to enjoy the cool sweet waters of our own spring.
For the more adventurous, the larger lake is suitable for swimming. Catch and release fishing is also allowed.
There is also a charming kitchen garden and fruit trees.
Common places in pictures
Find Us
Château de Ribagnac
87400 Saint-Martin-Terressus
Write Us
reservation@chateauribagnac.com