Patrick and Colette were city lawyers before deciding to fulfil their dream of setting up their own country guest house and private dining room. We moved from Teddington, in London, to the Haute Vienne in 2003 after searching much of south-west France for our ideal property.
This area of France, though quite unknown to many, provides the perfect combination of plenty to do, gorgeous countryside and a down-to-earth, friendly welcome.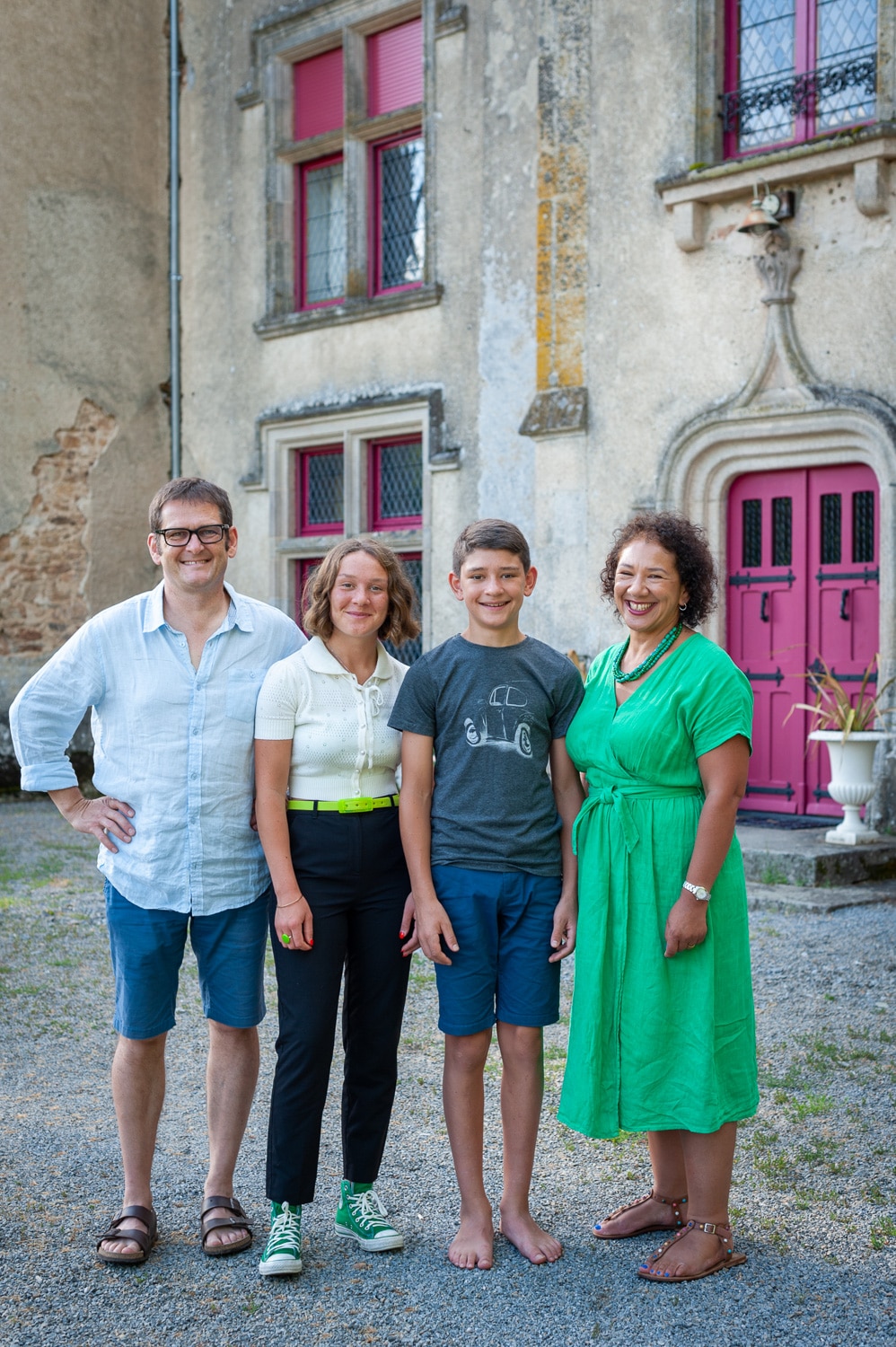 We have three young children (Eve, Agnès and Gilberto). We wanted to bring them up in beautiful surroundings with the freedom of the countryside. The children love the space we have and are always off having adventures. Eve and Agnès are more than happy showing other children around. We both liked the idea of the children knowing where and how food is produced, and they both love the chickens, ducks and the vegetable garden (although we suspect Eve loves the apricot trees rather more!).
Patrick's background is Portuguese/French and he has the sweet tooth common to the Portuguese, so you will often find that he has concocted the dessert! Colette's family is South African and enjoys the tradition of sharing a meal and good wine with family and friends. Patrick speaks French, Portuguese, Spanish and English and our interests are pretty wide. But our favourite pastime has got to be meeting people, so please do feel free to chat to us about whatever interests you most, or just pass on any gossip!
Our ideas have evolved over a long period, through talking to people about what they enjoyed about holidays, and our own experiences. We found that the places people most expected to be the least accommodating with children (for instance a safari in Tanzania) were often the best, since it was the attitude of the hosts that mattered most. 
Our philosophy is that children are most likely to behave when they are in a welcoming and relaxed atmosphere and they're having fun and a bit of freedom. When parents are able to relax and not worry about being made to feel uncomfortable if their child is naughty, it's also less likely to happen. The most interesting company is always a mixture so we very much welcome people without children. There is plenty of space for couples to relax, and dinner is for adults. So in short, we aim to make you feel welcome whether you have children or not.
Parents visiting are often a bit worried about taking children to restaurants in France, but most places welcome "petits gourmands" and will usually be happy to cook up something for children who cannot find something on the menu they like. We are always happy to give recommendations and find it useful when guests tell us of their own discoveries.
The area provides a friendly community that we are now part of and we work together with local farmers in order to benefit them and us with the exceptional quality of local produce available. The regional specialities are fantastic, so do let us know if you want to stock up before you go home, and we can point you in the right direction. Patrick has also got to know several wineries and is happy to introduce you to them.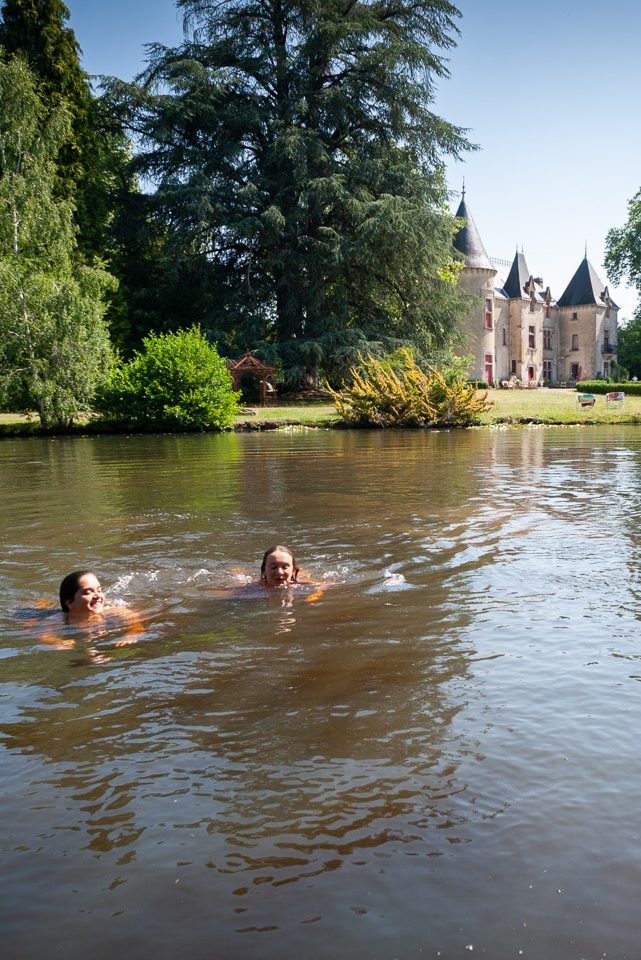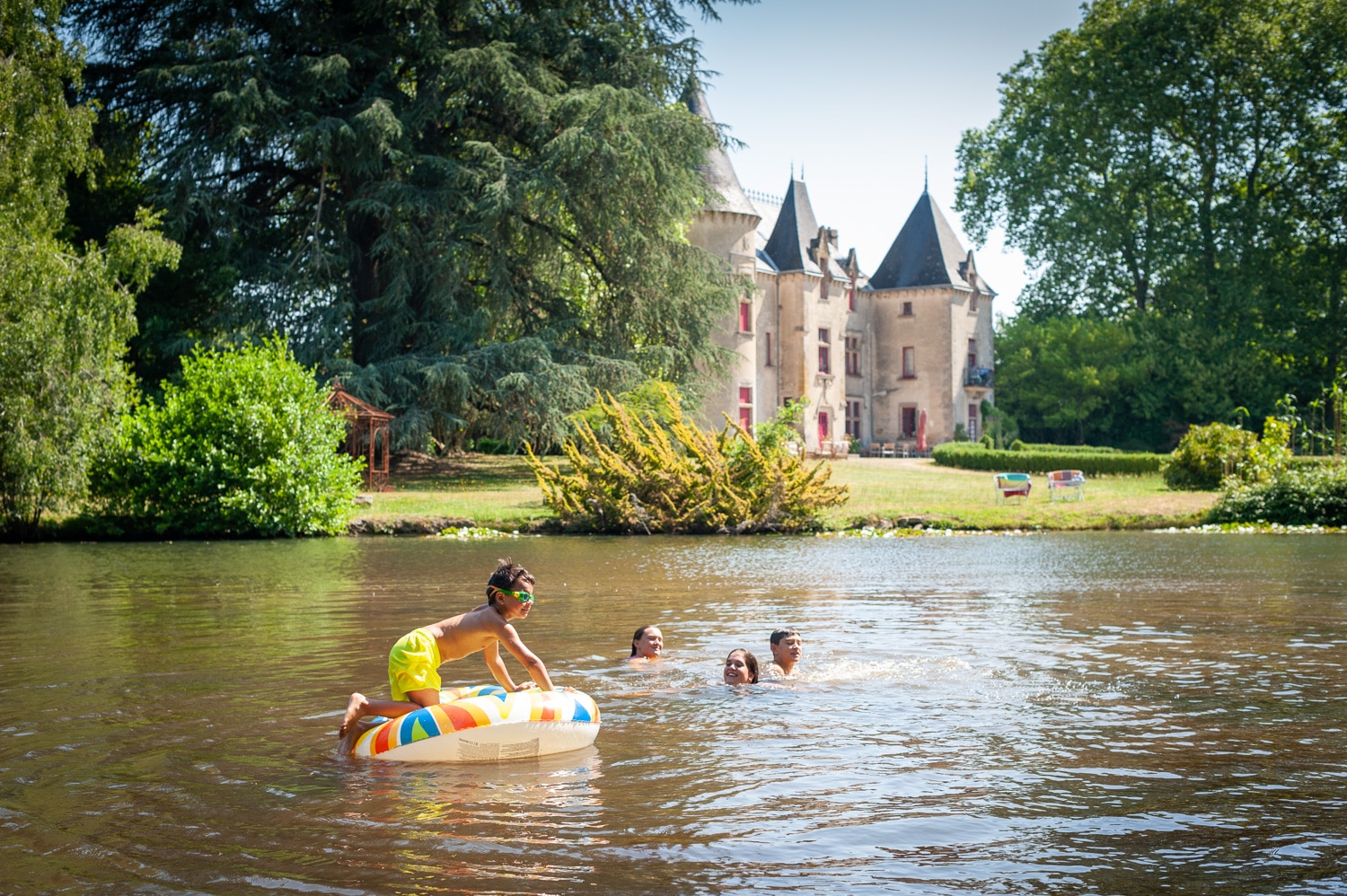 Find Us
Château de Ribagnac
87400 Saint-Martin-Terressus
Write Us
reservation@chateauribagnac.com