Chambres d'hôtes and cottages in Limousin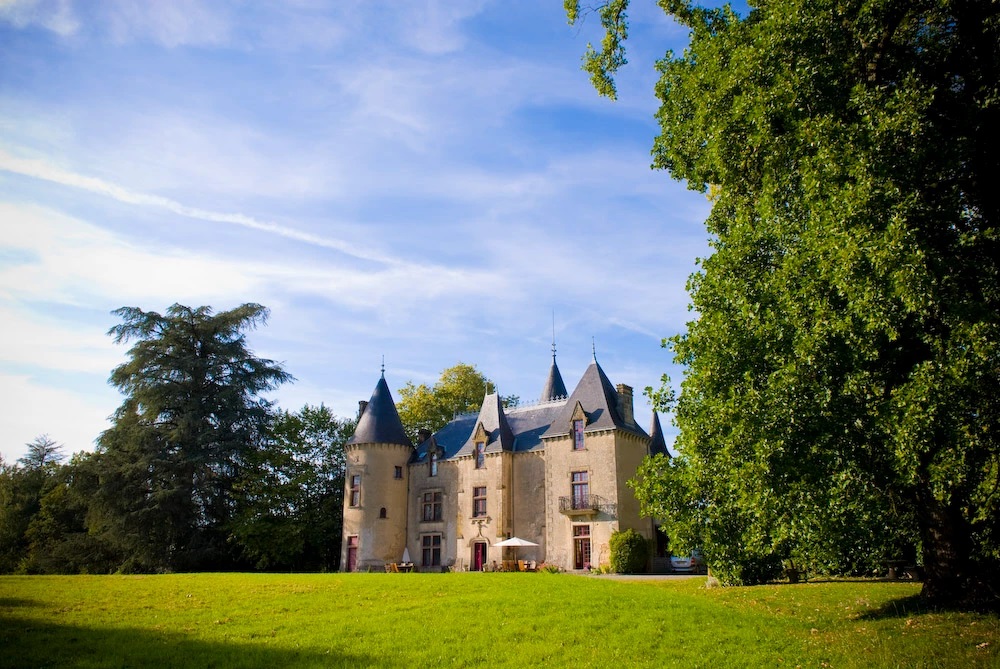 The more we live here, the more mysteries we discover about the castle.
We previously thought that the castle was completed between 1642 and 1656, during the reign of Louis XIII, but an architectural historian has since told us that it may be even older …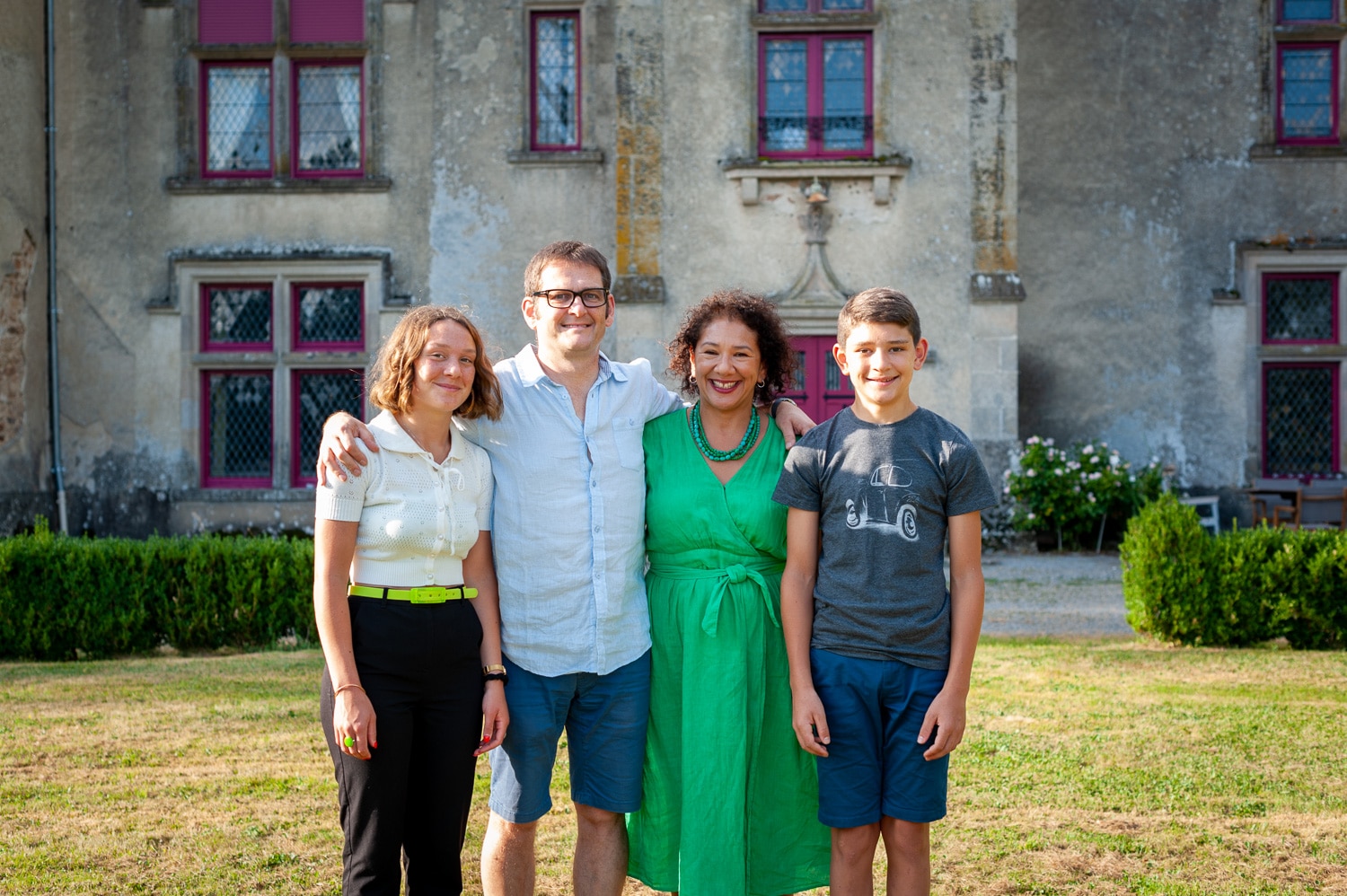 All 2 former lawyers, we decided to realize our dream of creating our own house and guest table.
We moved from Teddington, London to Haute Vienne in 2003 after researching much of South West France for our ideal property …
All the rooms in the Château are unique; please seek advice if you are unsure of what would best suit your needs.
All bedrooms have en-suite bathrooms. A cot can be added to any room. We use a mix of old and modern linen for your comfort. We provide generous towels and organic soap made in Limousin. We also provide pool towels.
The castle stairs are wide and not very narrow, so easier than modern stairs for those with mobility issues.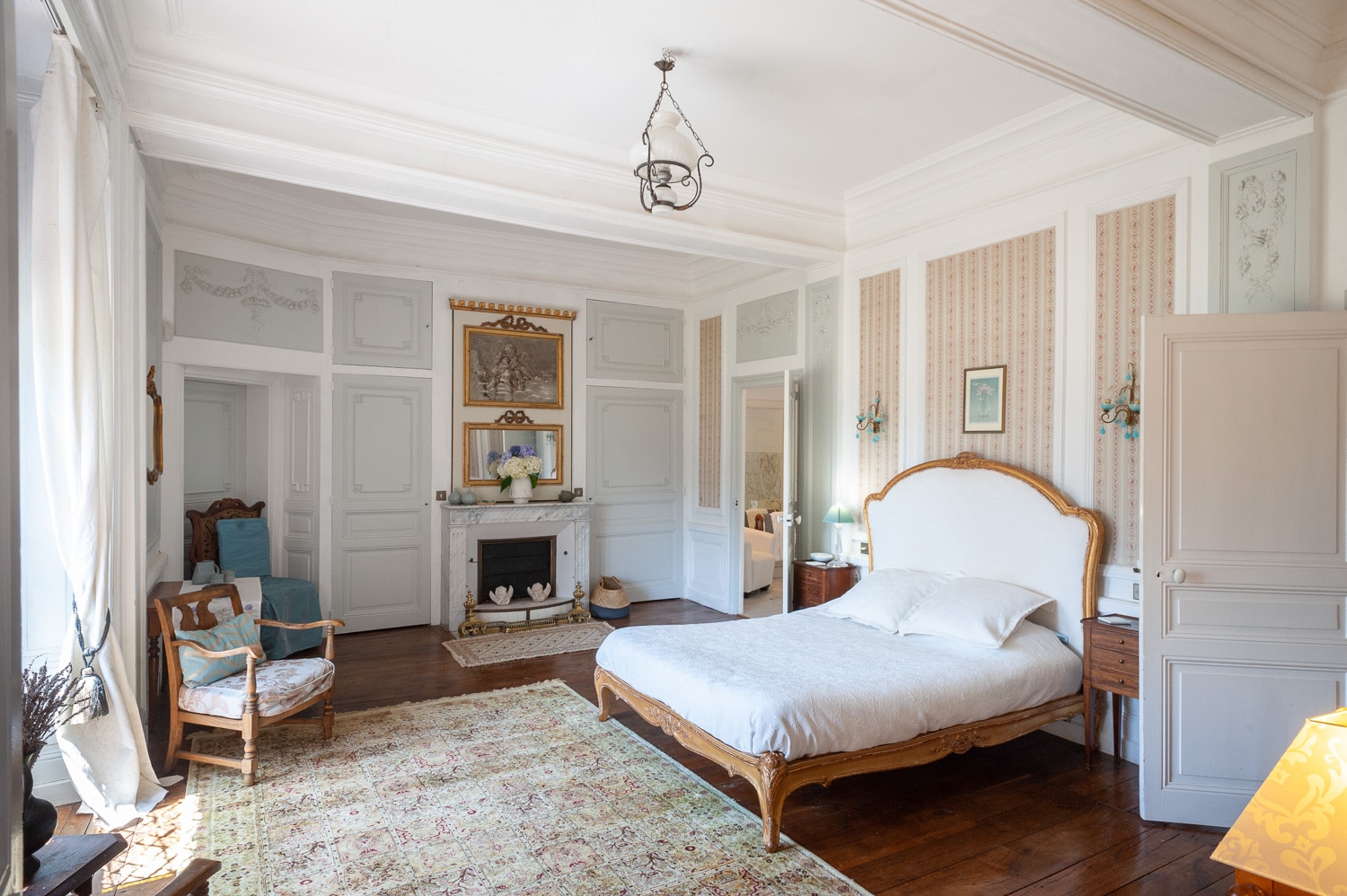 Grand Suite
Main bedroom of the castle originally, it has a panoramic view of the park. Large queen-size bed of 160.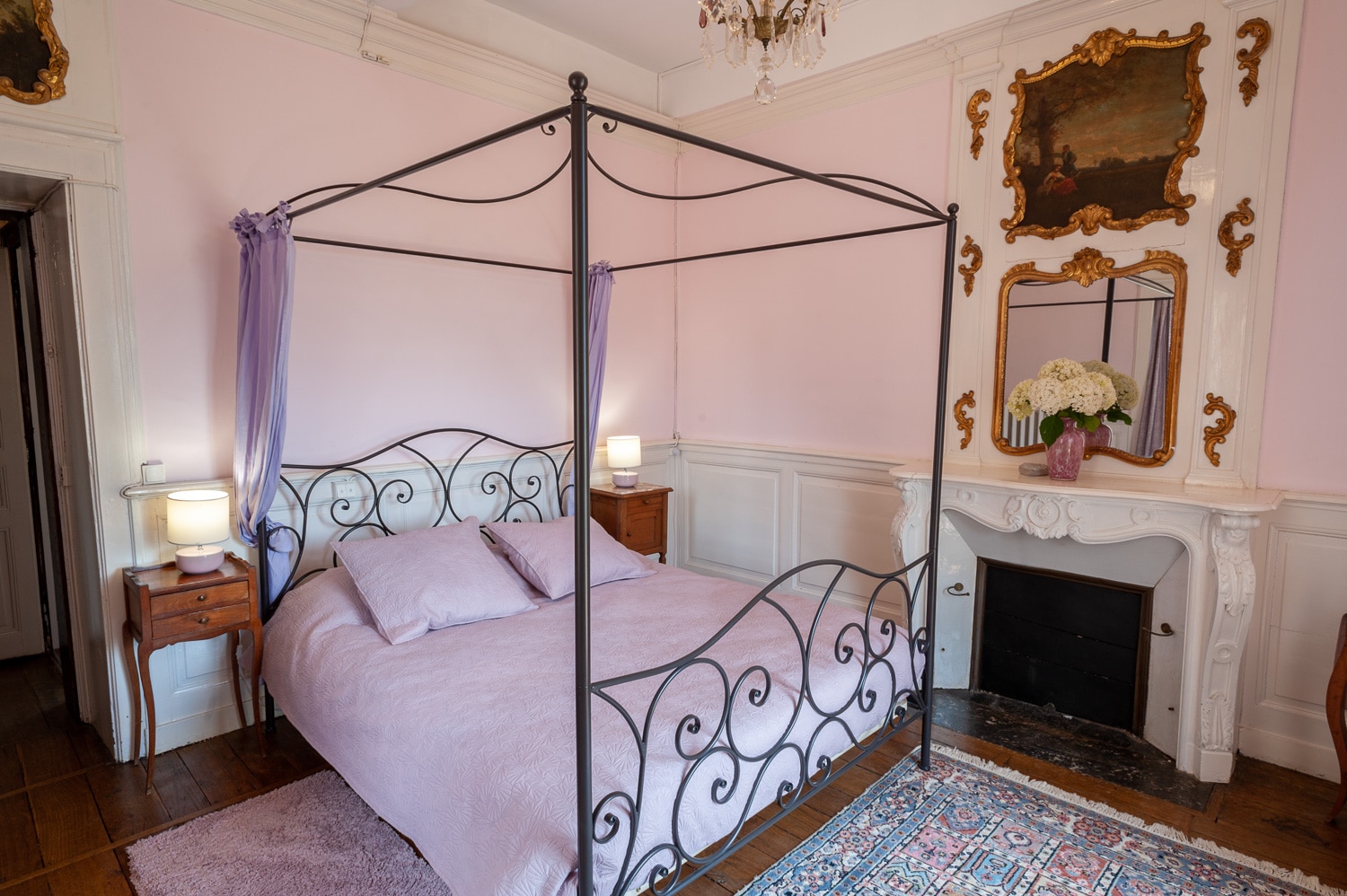 Honeymoon Suite
A romantic room in the square tower, equipped with a bed of 160 with canopies. Balcony overlooking the park.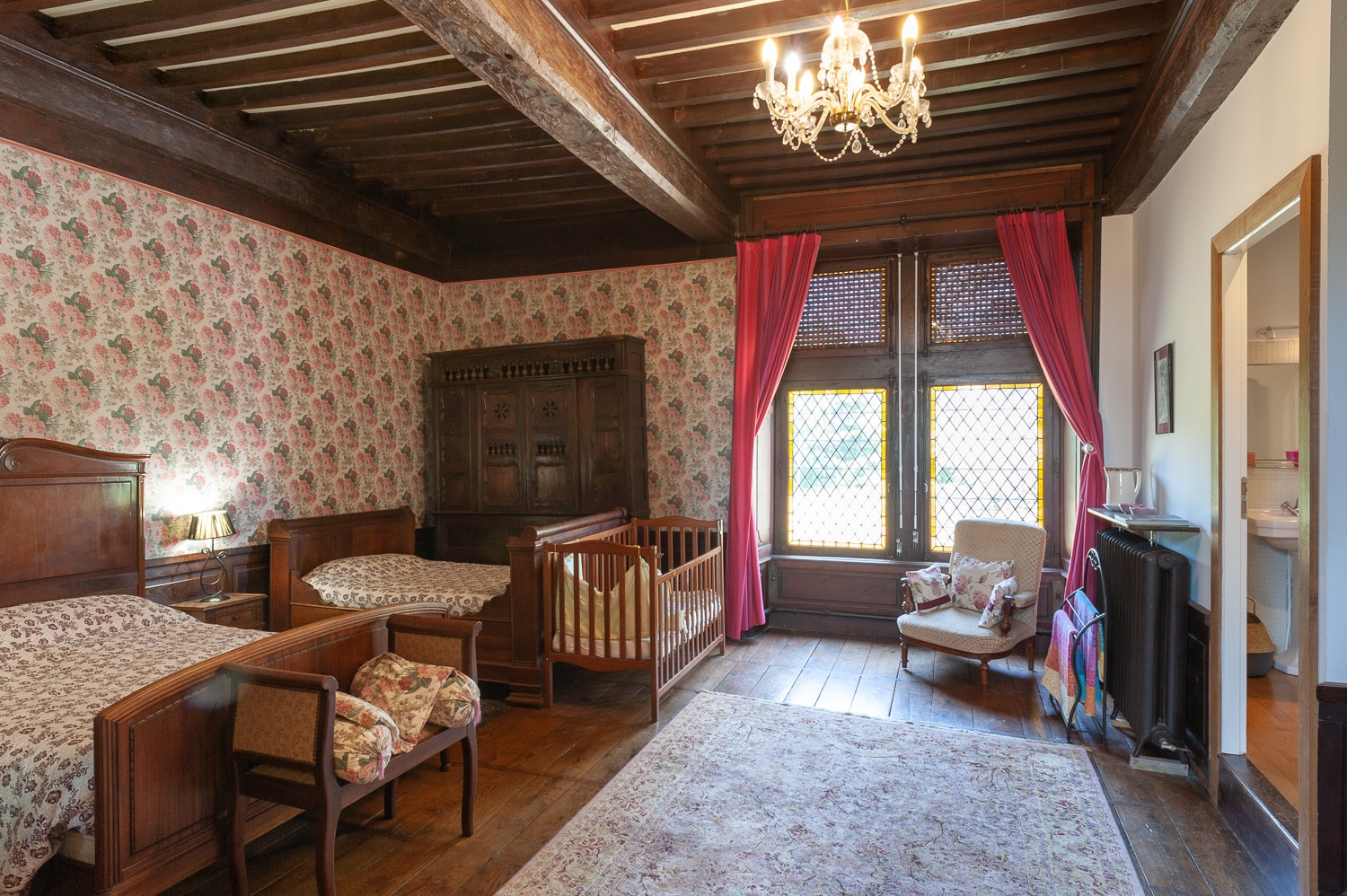 Hydrangea Suite
Formerly used by the ladies of the Château to receive guests, this large family room is the most traditional.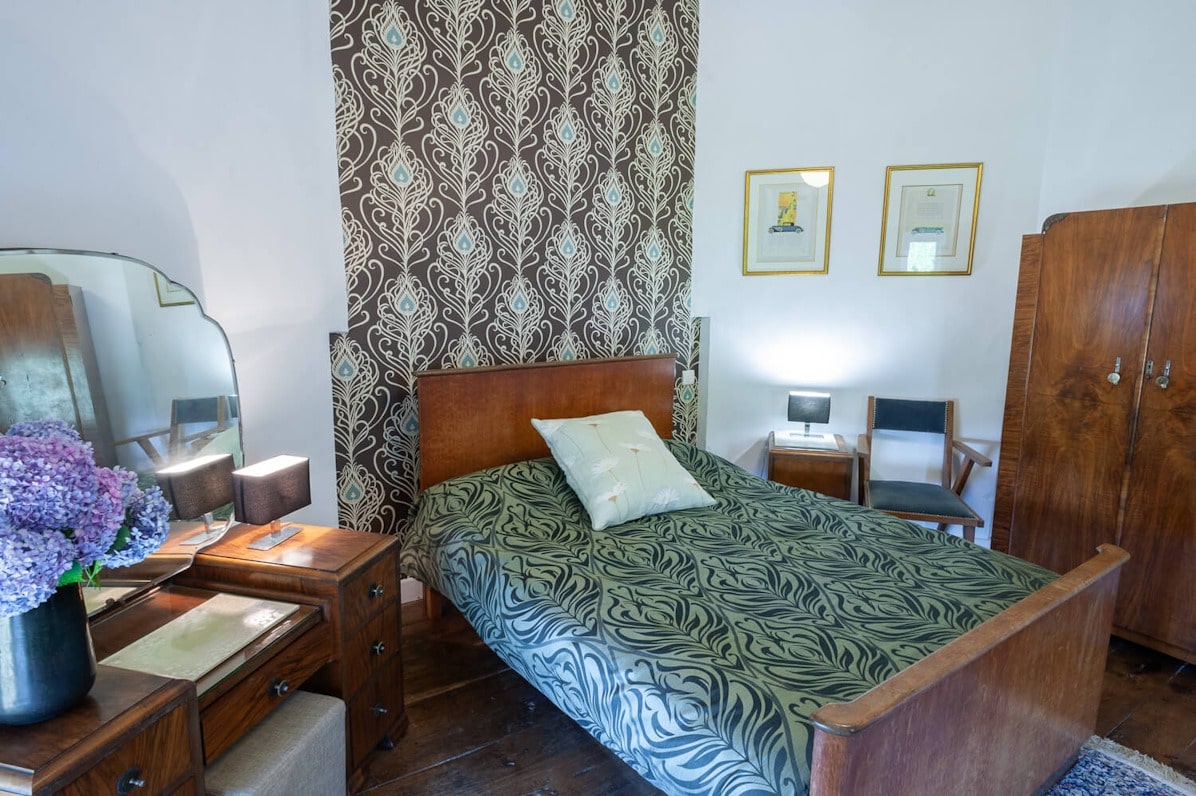 Beamed Suite
Decorated in an art deco style, it has a living room with large low windows, ideal for reading. Communicating room with the Governess Room.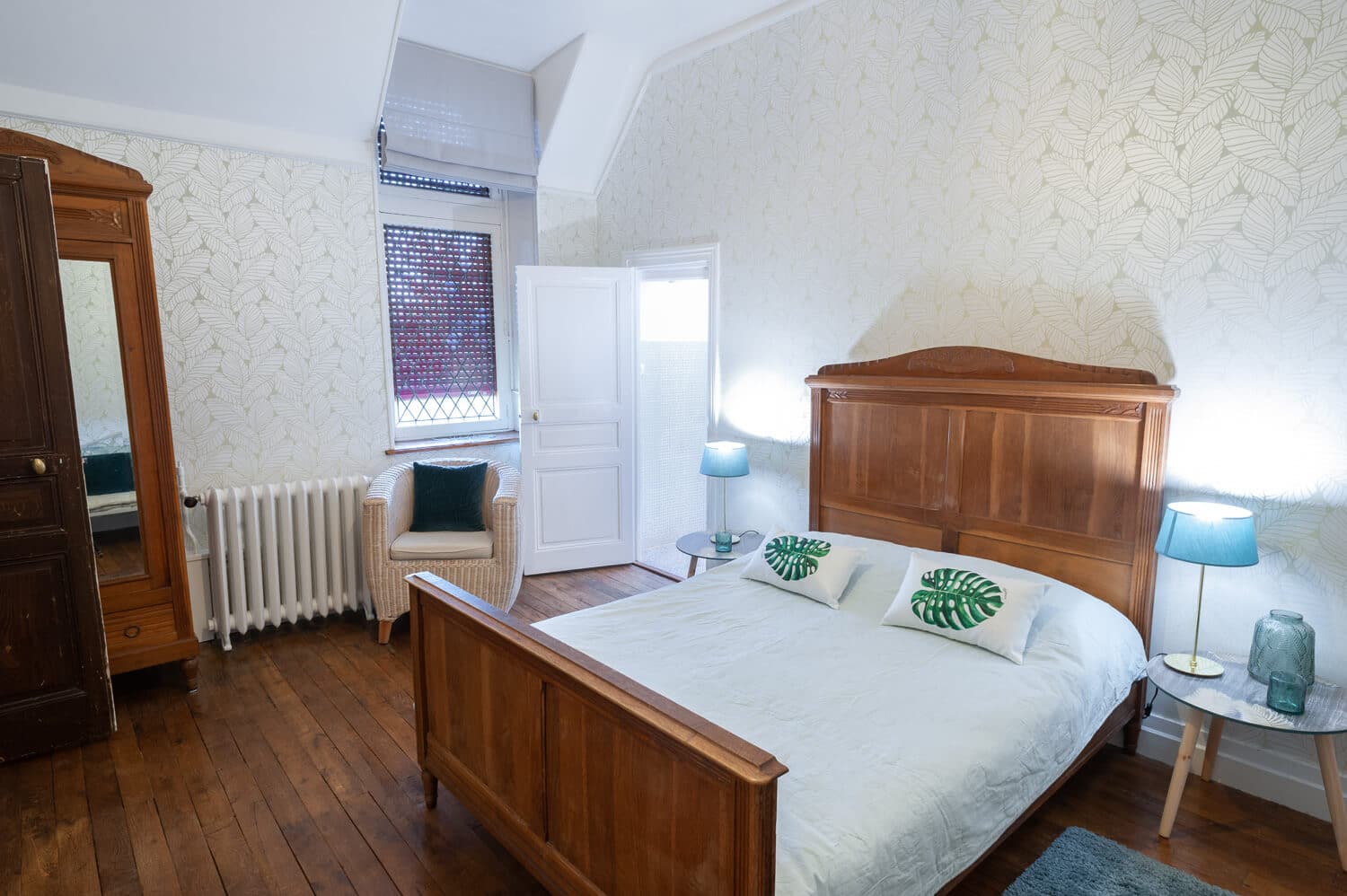 Governess Room
This beautiful double room has a double bed and a sofa bed. Communicating with the "Beamed Suite", it is ideal for families who want to get together.
Château Ribagnac is set in 35 hectares of gardens, meadows and woods and is surrounded by unspoiled Limousin countryside.
Guests can explore the beautiful gardens and relax by the lakes, and take a break to enjoy the turquoise waters of the swimming pool. There is also a charming vegetable garden.
We have three gites available, all recently refurbished, spacious and extremely comfortable.
If you prefer self-catering, choose one of our gites and you will make the most of your vacation as our gites are well equipped, modern, while maintaining the charm of the original buildings and located in some of the most beautiful campaign in France.
In addition to the rooms, we invite you to share our meal. The guest table is a time when we can all meet and discover each other …
You can also book dinner when we have other guests from the Château. Please let us know the day before your meal.
Dinner is five courses and includes aperitif, wine and tea / coffee and is 50 euros per person. The aperitif is served at 8 p.m.
Children can also eat at the Château and children's dinner is served at 6:00 p.m. Children's meals are 12 euros.
 We have loved Chateau Ribagnac since we first saw it and want to share its magic with our guests. Holidays are important.
We will do all we can to ensure that your time with us is as enjoyable as possible.
Find Us
Château de Ribagnac
87400 Saint-Martin-Terressus
Write Us
reservation@chateauribagnac.com