Eat, drink and be happy at Château Ribagnac!
We believe that sharing a meal with friends or family is one of the greatest joys in life. We believe in using excellent local products as much as possible. We have a vegetable garden and an orchard and use local products as much as possible.
Tables d'hôtes are the traditional way of dining in a bed and breakfast. Originally, it was for practical reasons, allowing tenants and farm workers to have a hearty meal after a long day in the fields and a way for farmers to supplement their income.
Nowadays, we offer table d'hôtes to share the pleasures of regional specialties and products and the luxury of a home-cooked (but sophisticated) meal in a magnificent setting. No need to worry about driving after a few glasses of wine or coming back for the babysitter!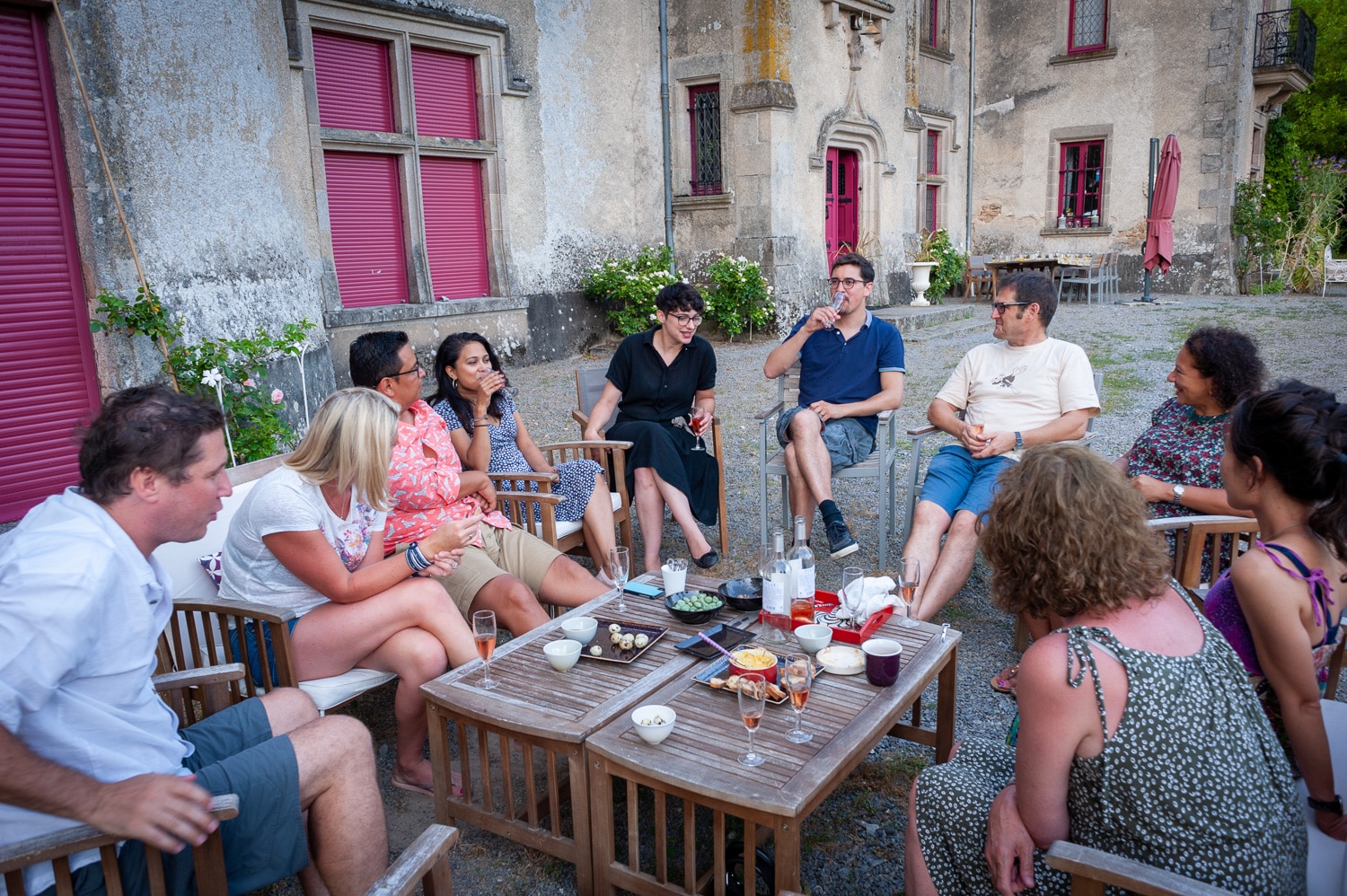 Table d'hôtes: instructions for use
We are not a restaurant and our goal is to provide "an evening" as well as a good meal. The atmosphere is like a dinner party where you meet new and interesting guests from all walks of life and maybe all over the world.
All customers are seated together and this is a set menu, although of course we are happy to cater for the needs of vegetarians and people with allergies.
Breakfast
Breakfast is served from 08.30 to 10.30. This is the time of day when guests discuss their plans for the day over a nice cup of tea or invigorating coffee and we're on hand to offer suggestions and discuss what's going on.
We offer fresh bread and delicious pastries from our local bakery, fresh seasonal fruit, compote and yoghurt. Free-range eggs are also available. All of our jam is homemade. There are also several cereals to choose from and of course fresh juice. Our milk is produced locally.
There is a guest kitchen equipped with a refrigerator, microwave, kettle, toaster and sterilizer and bottle warmer. We provide tea, coffee and herbal teas (herbal teas) and milk. You are free to store snacks and food for picnics in the kitchen
Children's dinner
We serve the children earlier, around 6 p.m. The kids get a healthy dish with lots of mixed vegetables and dessert. We serve fruit squash and water. We do not serve soft drinks at children's dinner. We provide locally made organic ketchup.
The kids' dinner is a time to chat with other parents and maybe a glass of wine, a gin and tonic (we have an excellent wine list at a reasonable price) or ask for the wine of the day.
After dinner the children play usually together before settling into a quiet activity or bathing and going to bed.
The adults' dinner
The adults then meet for the aperitif at 8 p.m. The idea is to have 'grown-up time' for everyone, so if you aren't traveling with your kids or don't have kids you can still have a sophisticated evening and parents have the option. to recharge their batteries. We serve snacks and drinks and have the chance to spend time with our customers.
Dinner is usually served at 8:45 p.m. There is a starter, appetizer, main course, cheese, dessert, followed by tea or coffee. Dinners can be late – it all depends on the guests; some prefer a slower pace, or sometimes everyone gets along so well, time goes by …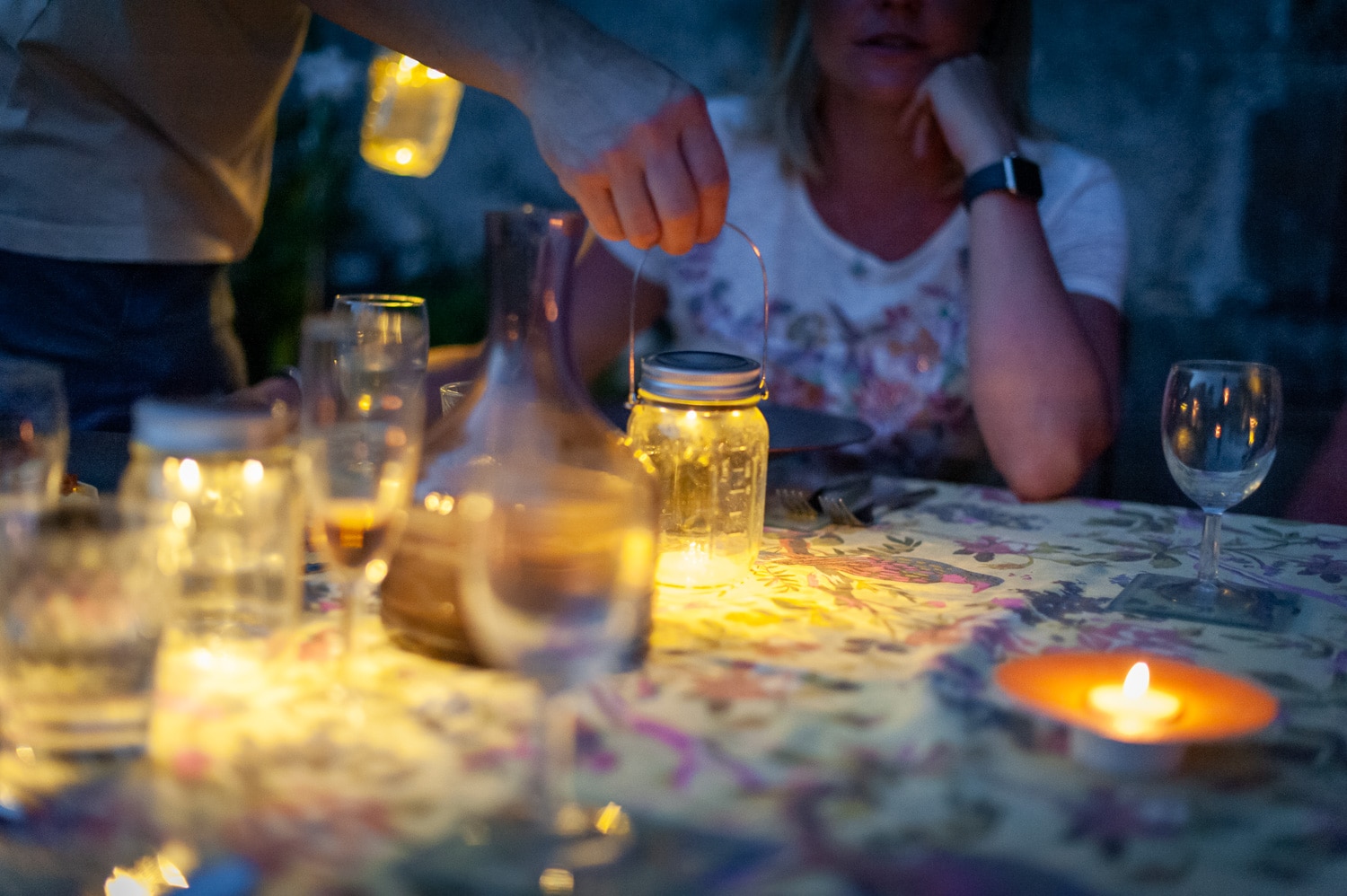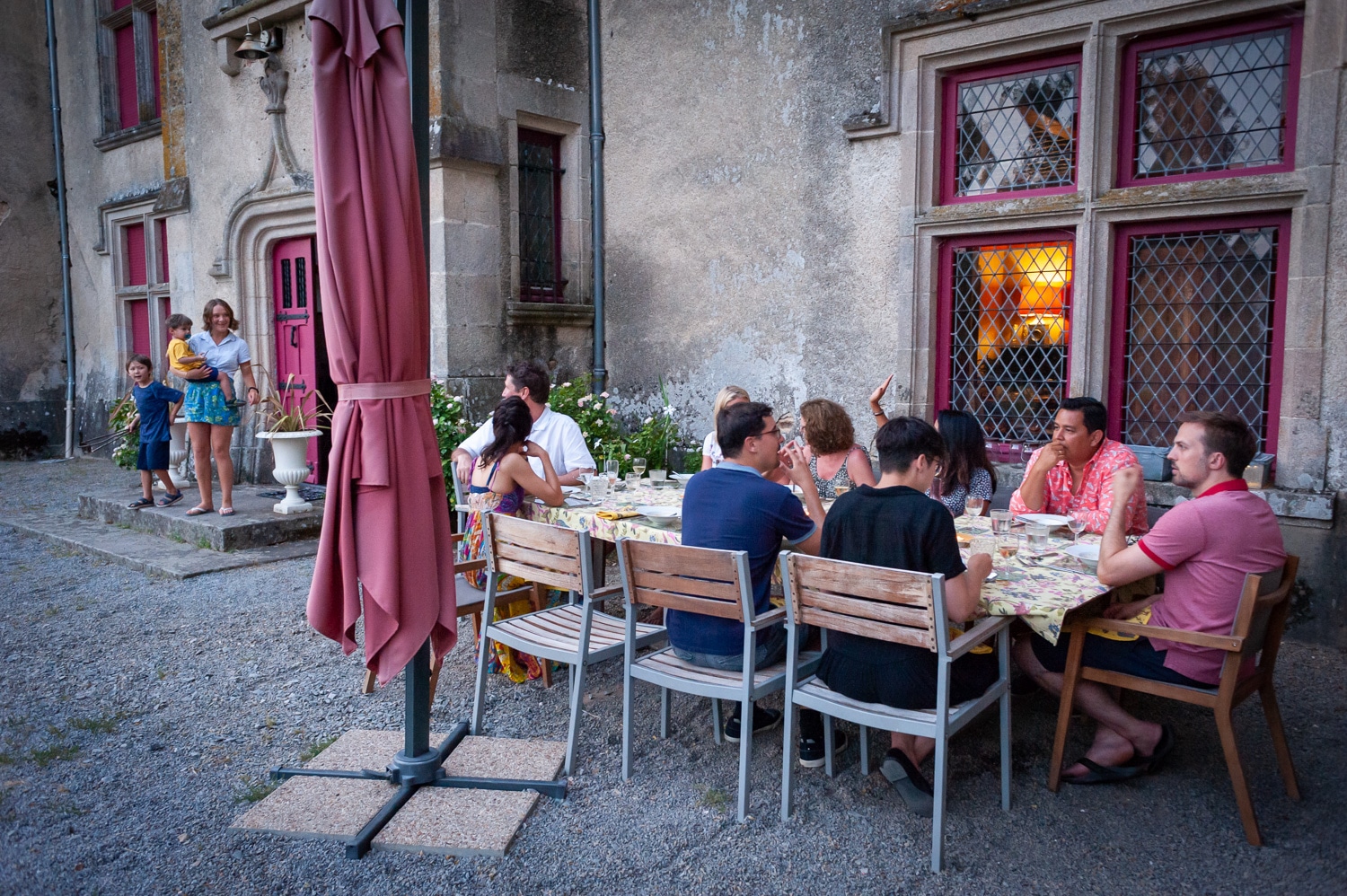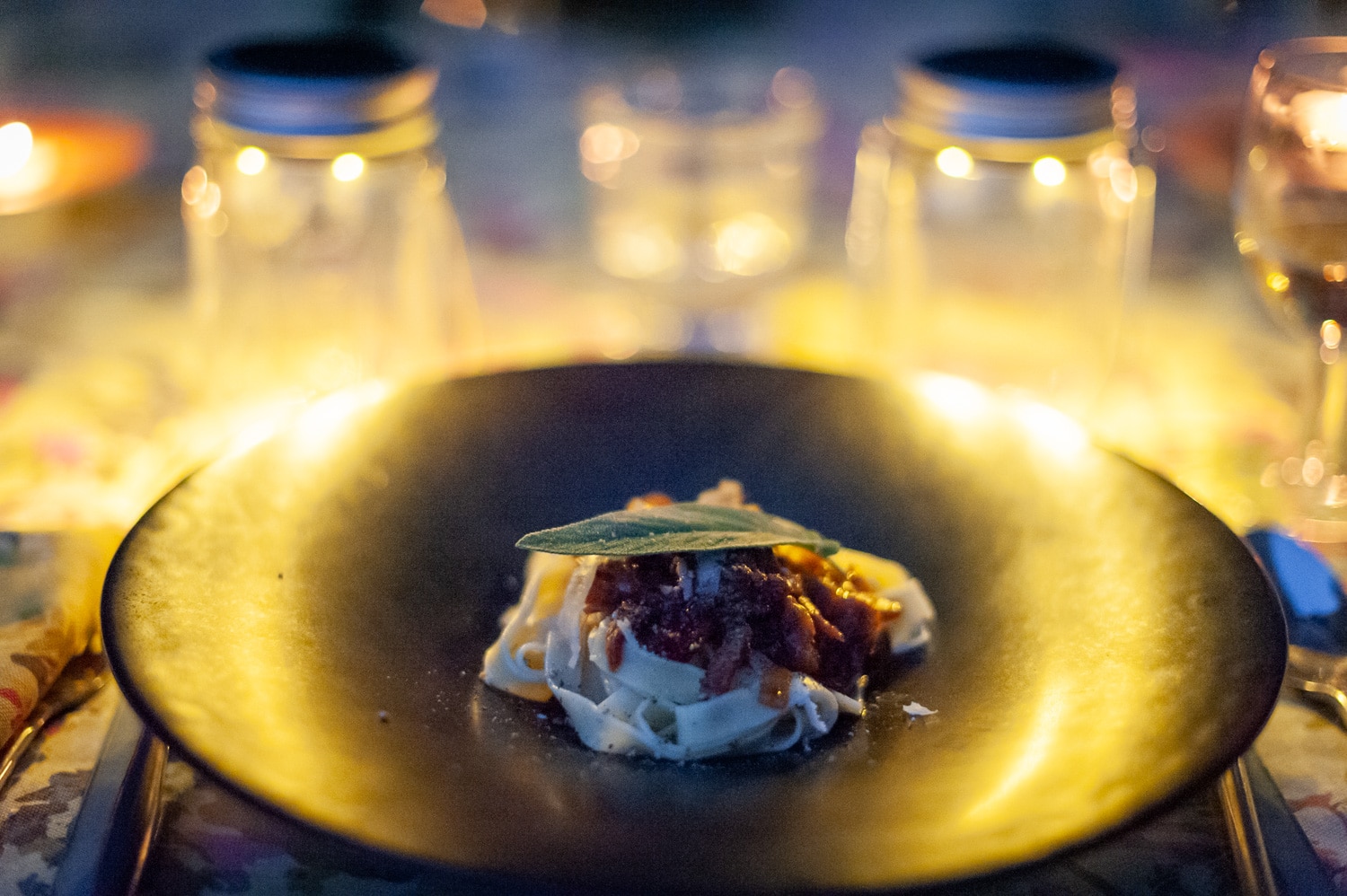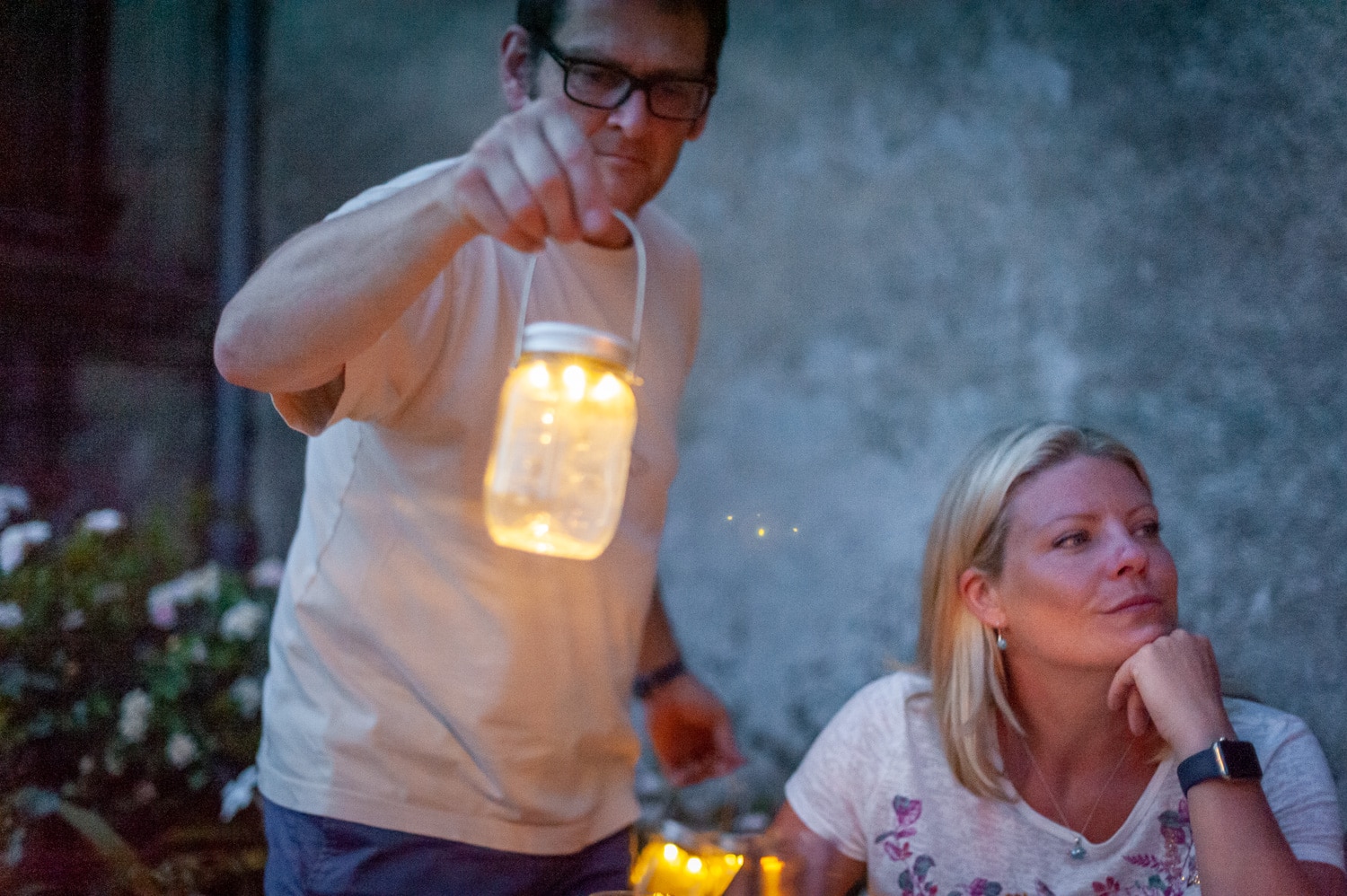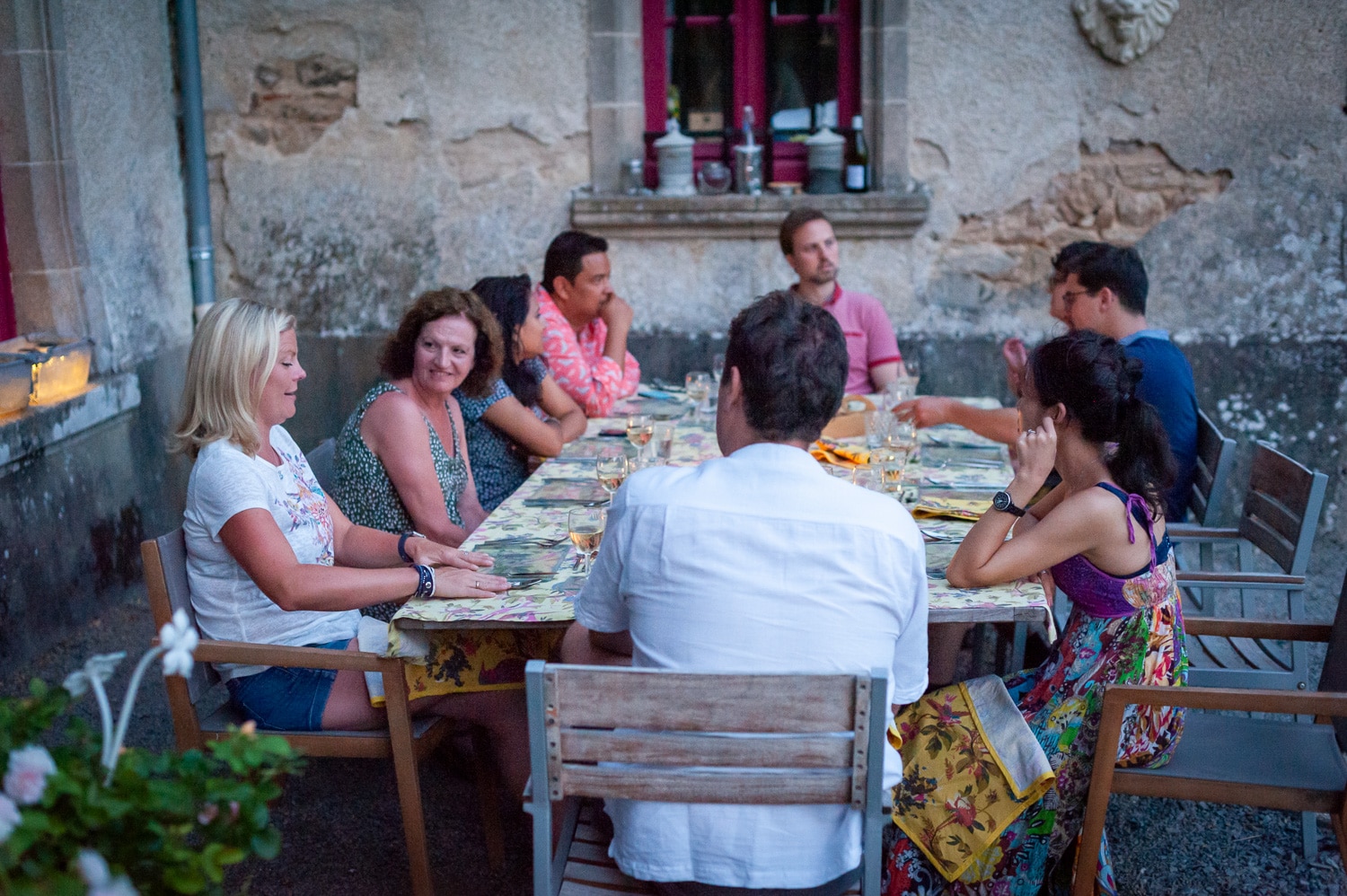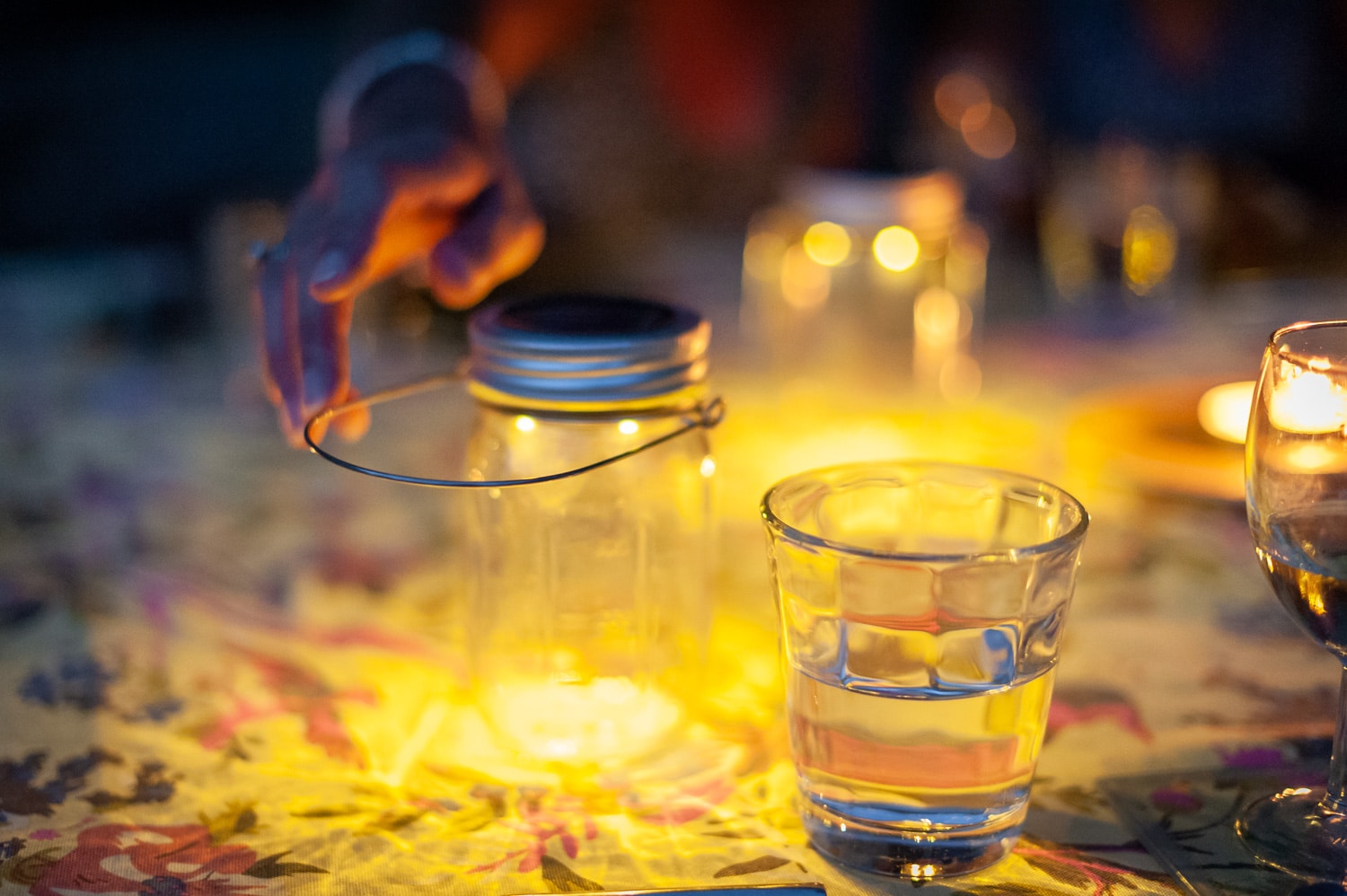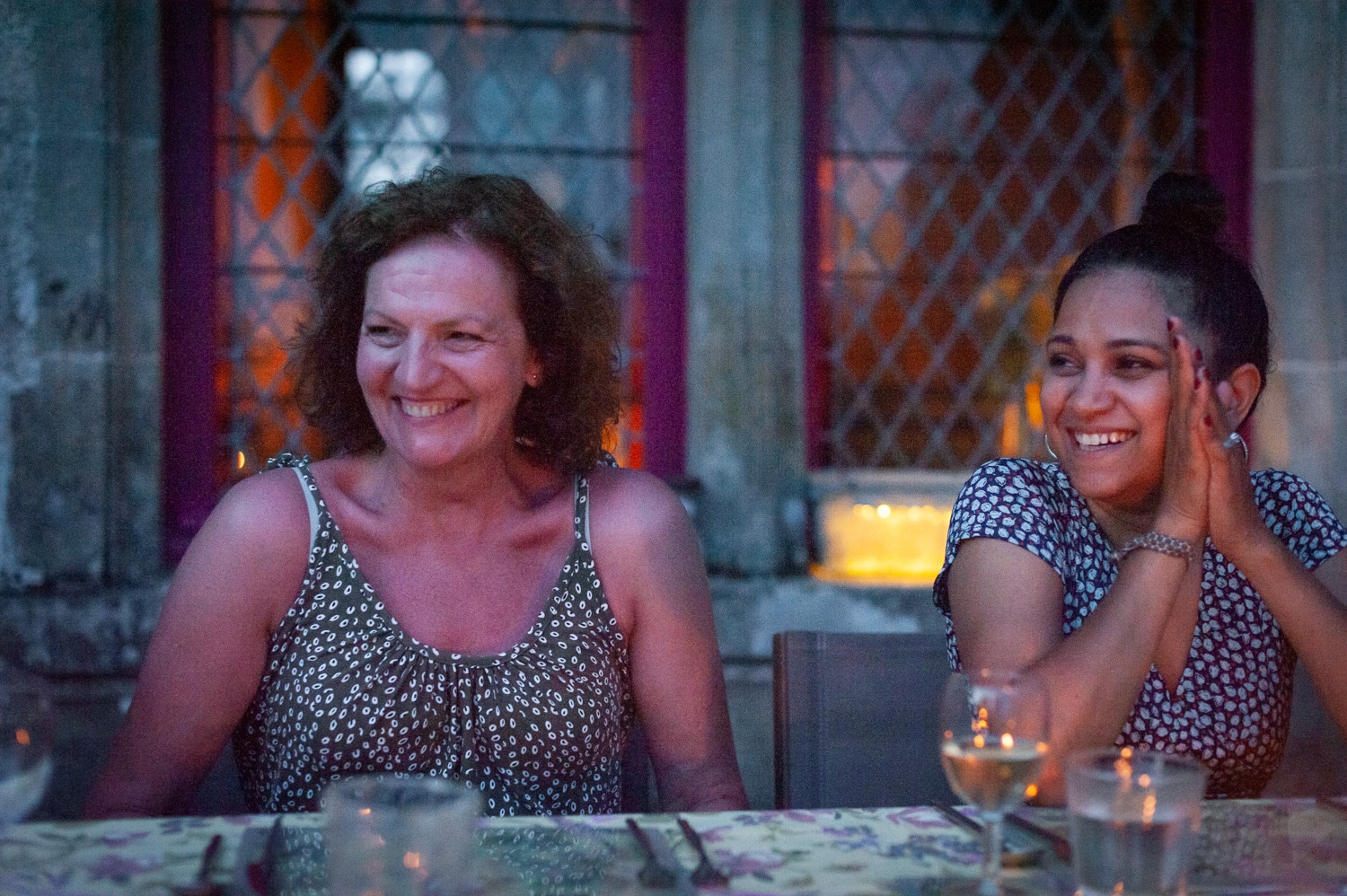 The kitchen
Our cuisine is an eclectic mix of traditional French (especially local dishes) Portuguese (heritage of Patrick) and influenced by Cape Town (origin of Colette).
Where possible, we use local ingredients. Limousin is famous for its meat which is ethically produced – you can see the cattle in the fields and there are also free range pork, lamb and chickens.
Patrick acts as our sommelier and chooses the wine for dinner each evening, so that during your stay you can try several different wines.
The rates
Children's dinner is priced at 12 euros per child (children under 2 eat free when their parents are booked for dinner).
Adult dinner is 50 euros per person and includes aperitif, wine (based on half a bottle per person) and coffee / tea.
We can sometimes offer a barbecue dinner, where everyone eats together a little earlier. This option depends on weather conditions and is available when all customers agree. We include wine with barbecue dinners and the usual charge is 30 euros for adults and 15 for children.
If you are staying at Les Rosiers, Catalpa and Le Cèdre, you can also book dinner. We offer dinner every evening except Tuesday and Wednesday.
Reservation required the day before. Please let us know if you have any food allergies or if you are vegetarian.
Find Us
Château de Ribagnac
87400 Saint-Martin-Terressus
Write Us
reservation@chateauribagnac.com